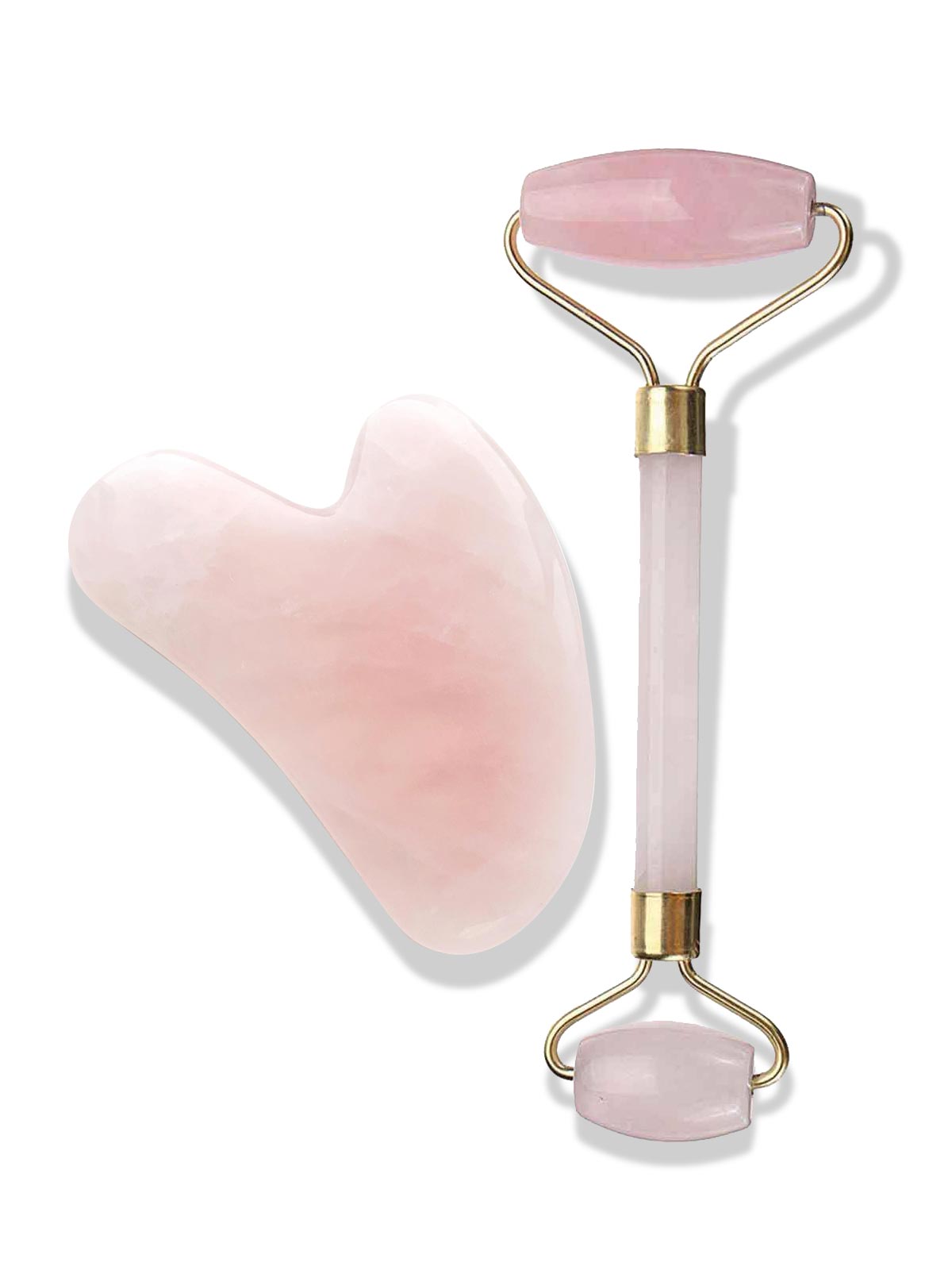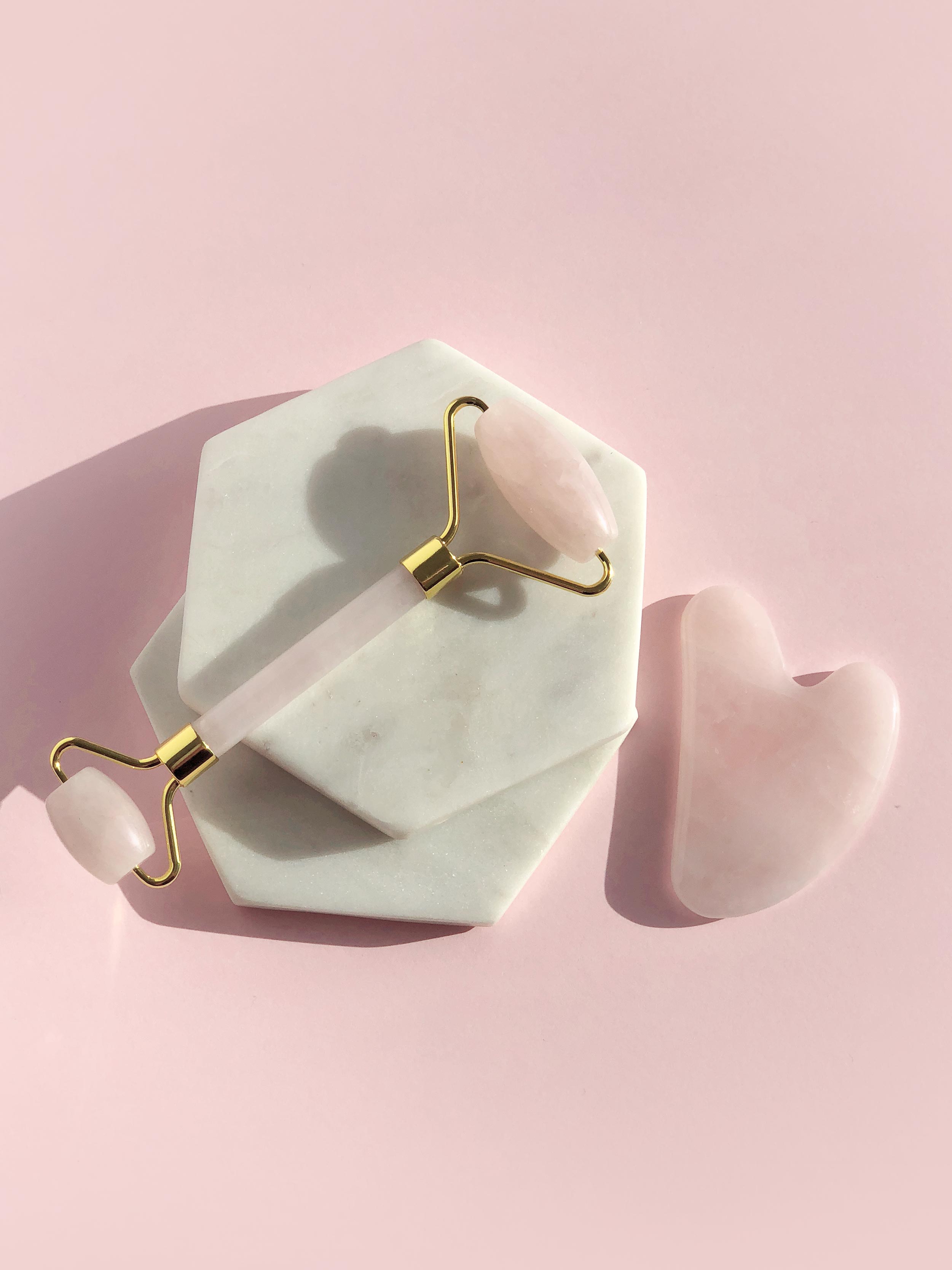 SKINCARE TOOLS BEAUTY EXPERTS SWEAR BY

Contour, define and boost your skin glow with these beauty tools. Together this duo promotes circulation and collagen production and helps reduce the appearance of puffiness and under-eye bags.

Includes: Rose Quartz Face Roller; Rose Quartz Gua Sha

Got questions? Check our FAQs below or email us at hello@swiish.com.au
Benefits
ROSE QUARTZ FACE ROLLER
— Helps reduce dark under-eye circles
— Helps de-puff the skin
— Supports collagen production
— Helps improve facial contour
ROSE QUARTZ GUA SHA
— Supports collagen production
— Improves circulation and blood flow
— Relieves facial tension
— Improves skin contour and definition
Directions
ROSE QUARTZ FACE ROLLER
1. Using medium pressure, roll from the centre of your face, outwards and upwards.
2. Continue to work in an outwards motion.
3. Move to the eyebrows and roll upwards across the forehead.
4. Move below the lower lip and roll downward across the chin. Use the smaller end for more delicate areas (like around the eyes) and harder-to-reach places; use the larger end for broader surfaces.

ROSE QUARTZ GUA SHA
1. To a cleansed face, apply your oil, serum or cream of choice.
2. Using medium pressure, hold the Gua Sha with the curved side to your face and glide it gently upwards and outwards.
3. Start with the neck, jawline, chin and around the mouth, gliding the Gua Sha along the skin in smooth motions 3-5 times per area.
4. Rinse your Gua Sha with warm, soapy water. Dry and store it at room temperature.

Reviewing

Rose Quartz Face Roller

5 Stars

I keep this in the fridge so when I roll it under my eyes it helps de-puff and it feels amazing. Incredibly sturdy and beautiful finish.

Reviewing

The Beauty Tools

5 Stars

Absolutely love my recent purchase from you

Reviewing

Rose Quartz Face Roller

5 Stars

I love it so much and bought another one for my Mum! Great stuff!

Reviewing

The Beauty Tools

5 Stars

Love SWIISH!!!! Fantastic to deal with and wonderful service.

Reviewing

Rose Quartz Face Roller

5 Stars

so relaxing even the kids love it
Reviews Loaded
Reviews Added