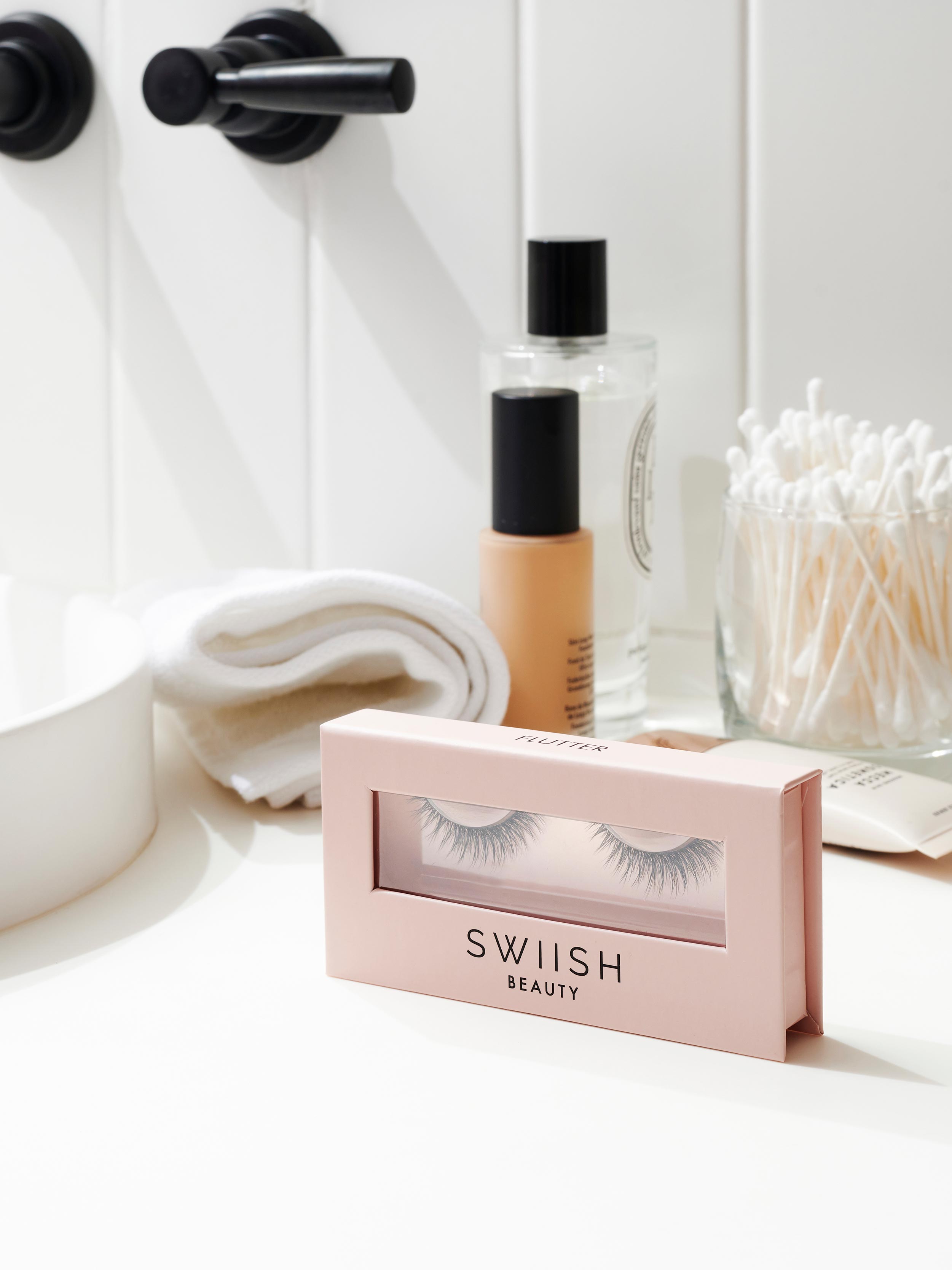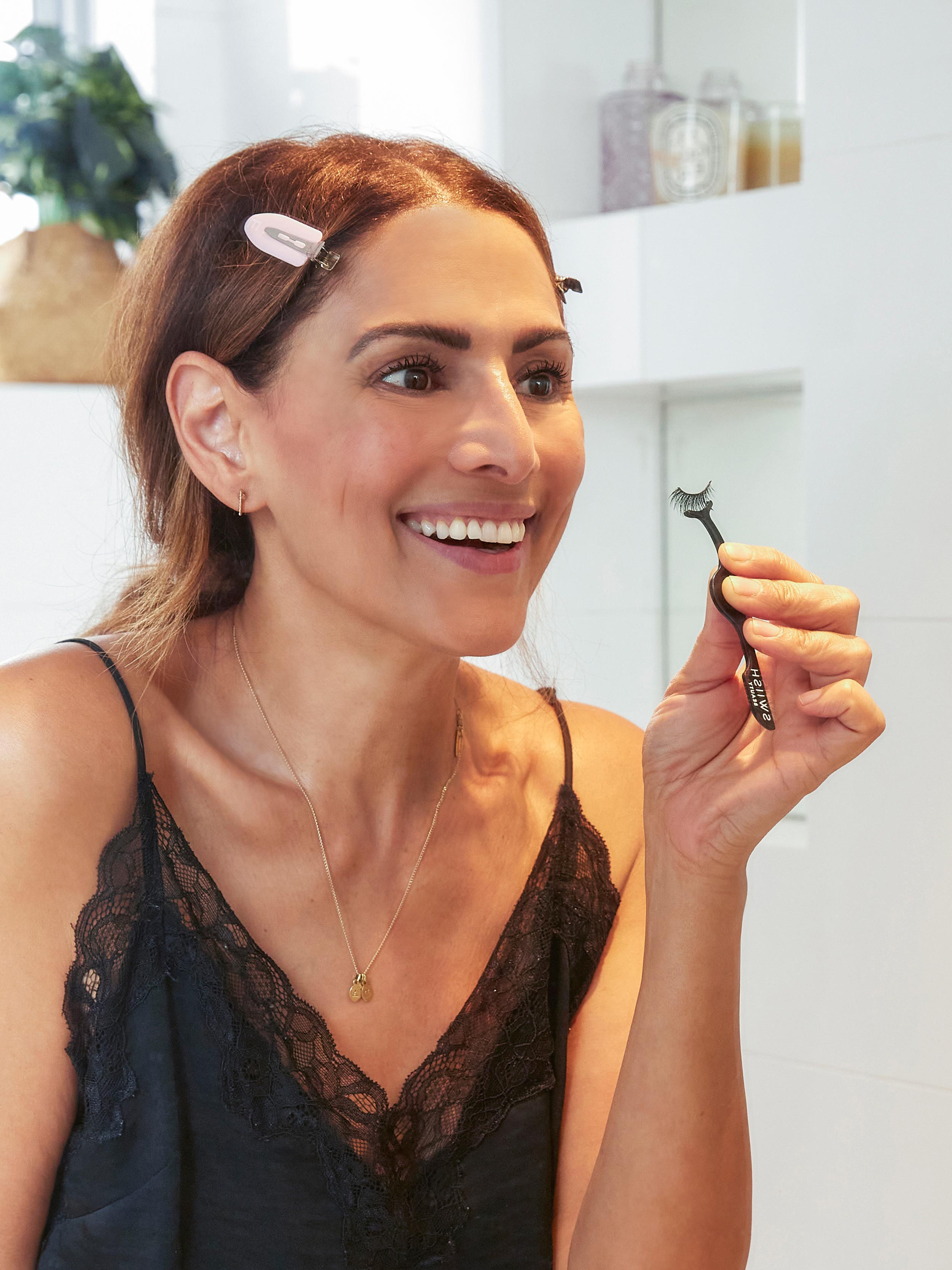 Flutter Natural Volume Lash
Love a lash? Then the Flutter Natural Volume Lash is for you. Our glam reusable lash is crisscrossed for naturally feathered volume. Hand-made with tapered fibres on a cotton lash band for superior comfort. Cruelty-free and made with soft synthetic silk, ensuring premium quality lashes so you can look and feel your best.

MEASUREMENTS:
Lash band length = 3cm
Inner hair length = 5mm
Midpoint hair length = 10mm
Outer corner hair length = 5mm

COLOUR: Black

Got questions? Check our FAQs below or email us at hello@swiish.com.au
Benefits
— Easy application
— Long-lasting
— Feathered volume
— Comfortable
♻︎ All SWIISH packaging can be recycled in your normal household recycling.
Directions
1. Align the band with your natural lash line to check their fit. Trim excess if necessary.
2. Apply a thin line of adhesive along the lash band.
3. Wait 20-30 seconds for adhesive to set and get tacky for a stronger hold.
4. Apply the lash by pressing it gently onto the lash line with your finger or applicator
Flattering

Love putting these on as it makes my eyes still look very natural but with volume.

Thanks Swiish for the free gift.

Free Gift from Swiish

What a lovely surprise, they are easy to use and look fabulous when I applied with my makeup.

Thank you

5 Stars

I purchased a pair of the FLUTTER lashes a month ago to try for my daughters dance concert. They are the most perfect false lashes! They were so easy to apply (especially with the 2 in 1 lash adhesive from SWIISH) and my daughter said they were so light and comfortable. Her eyes were just stunning with these lashes! Definitely completed her look!
Reviews Loaded
Reviews Added