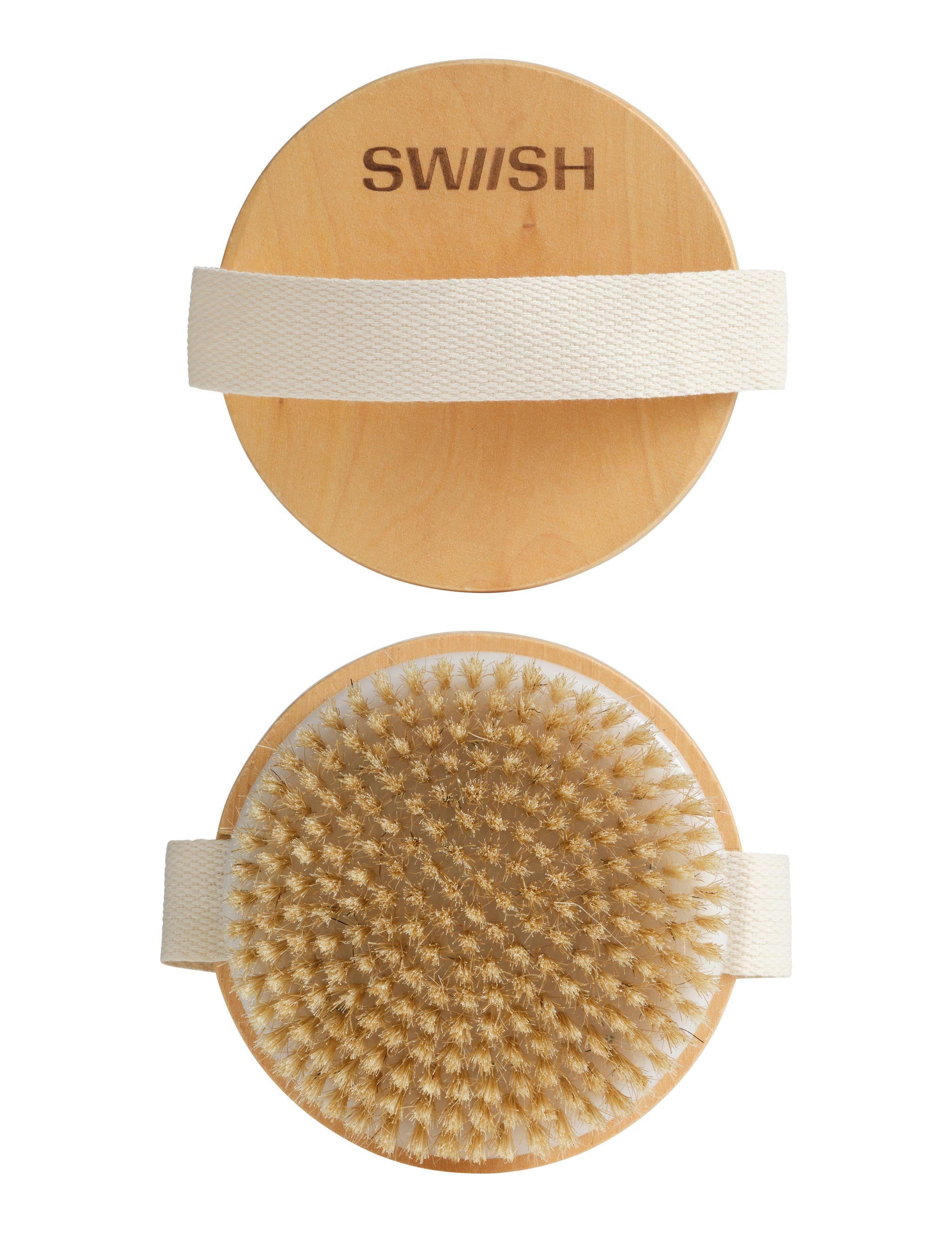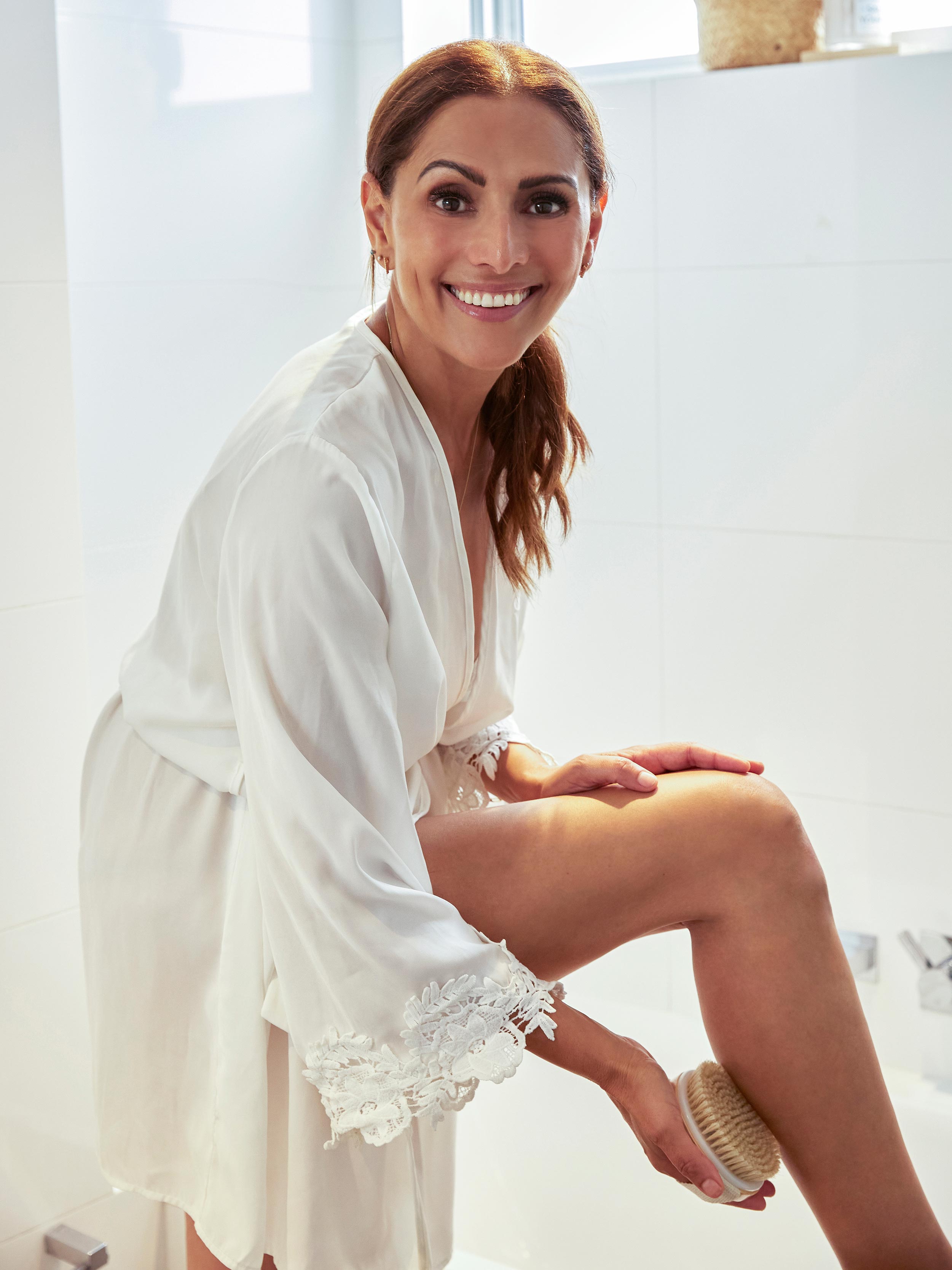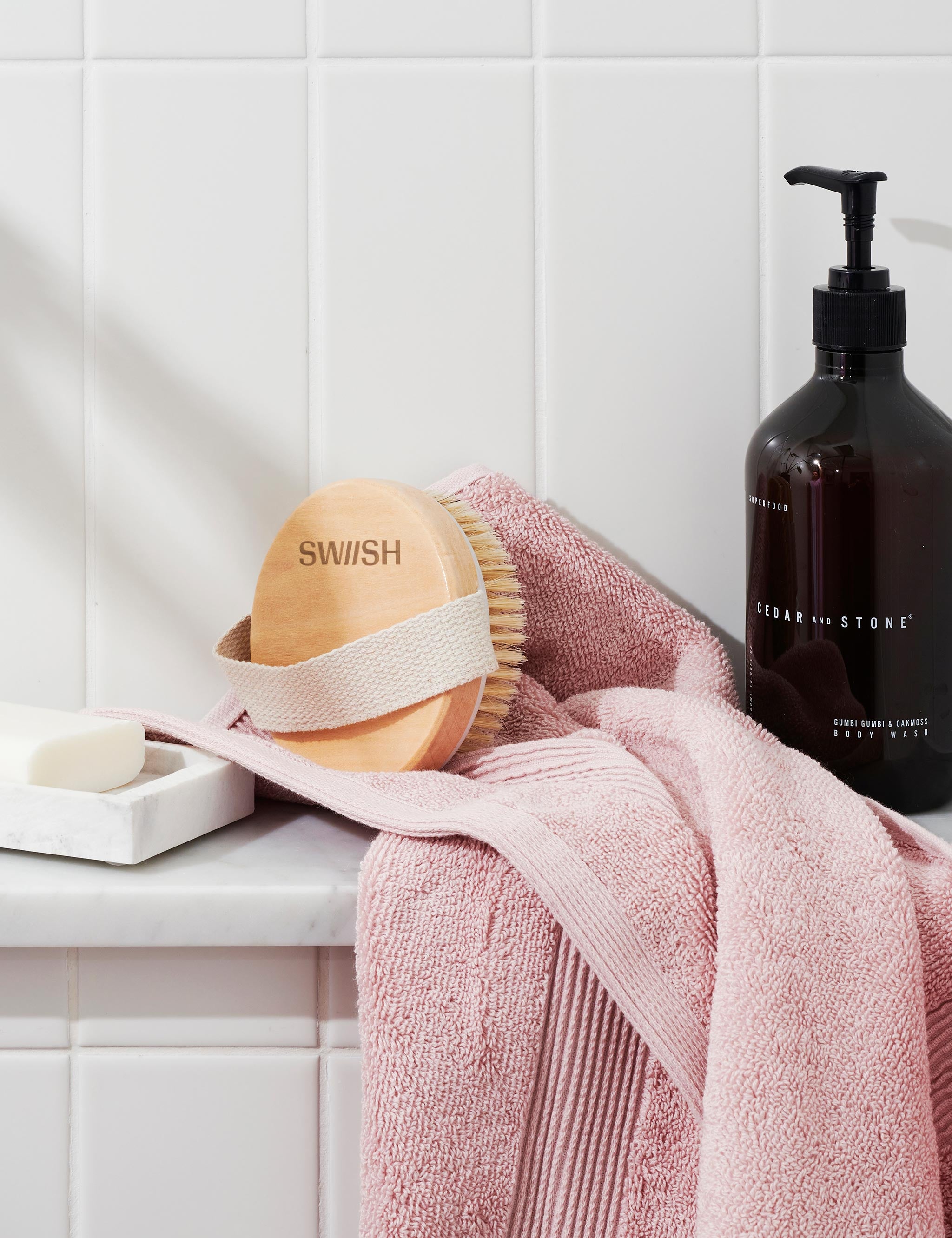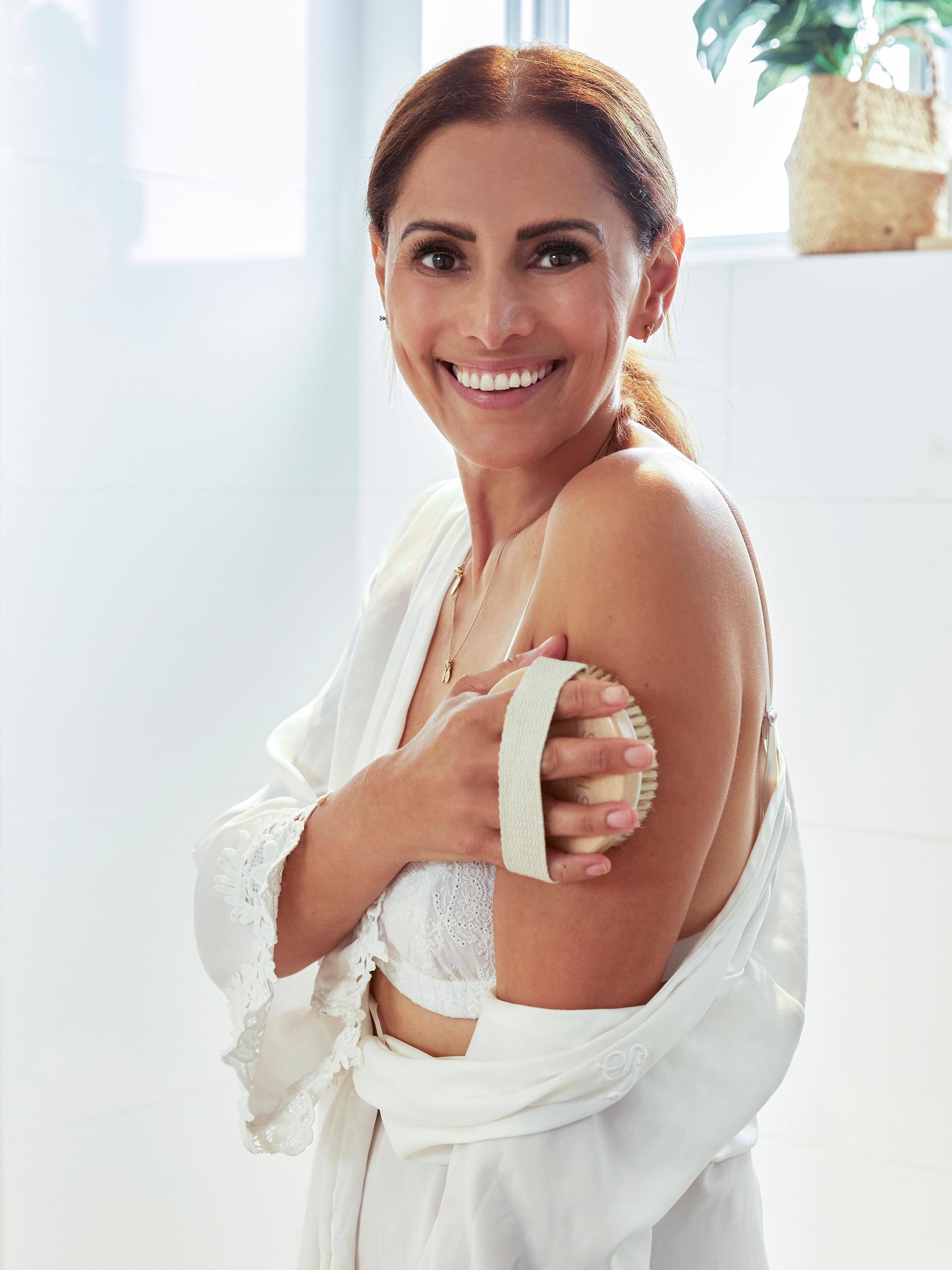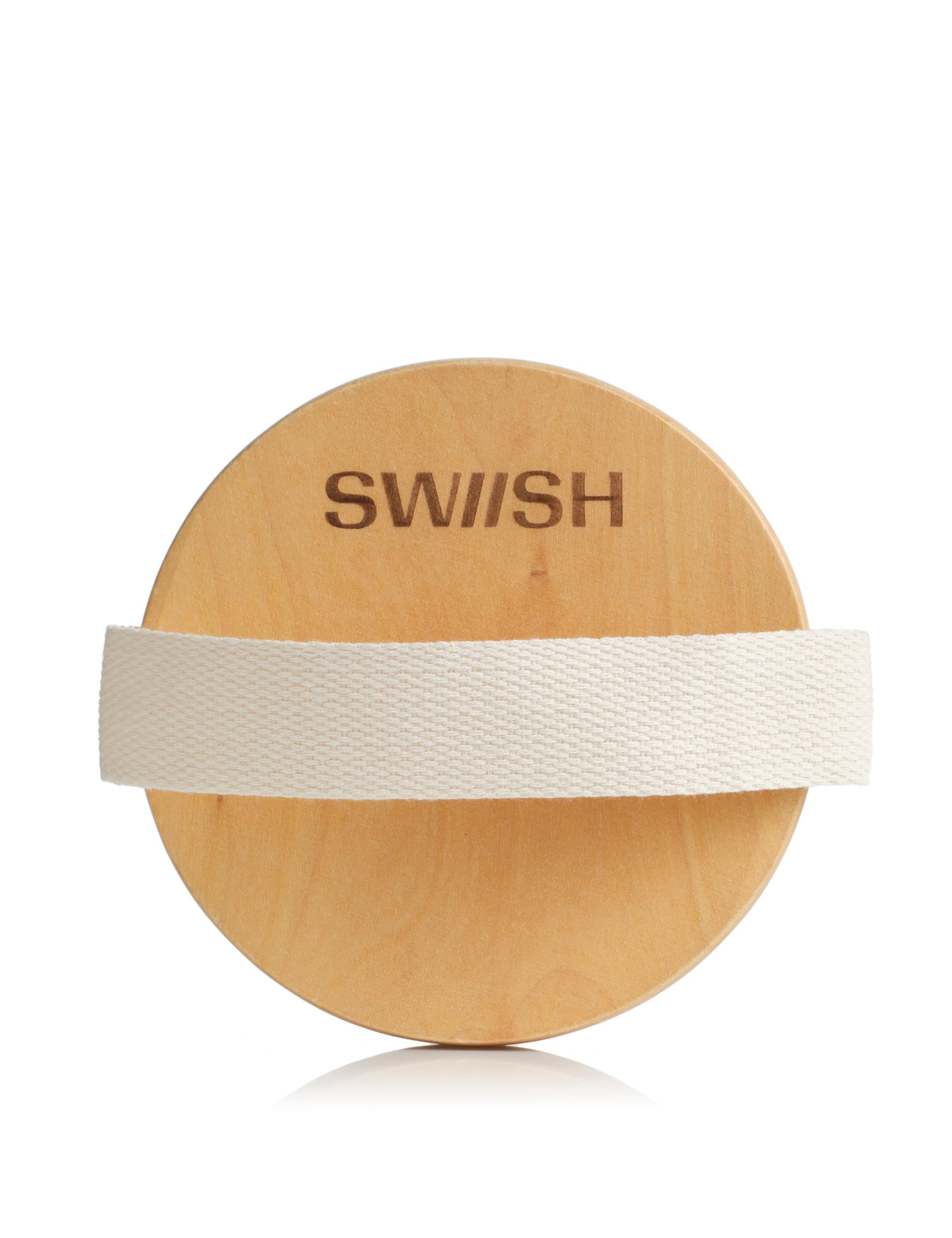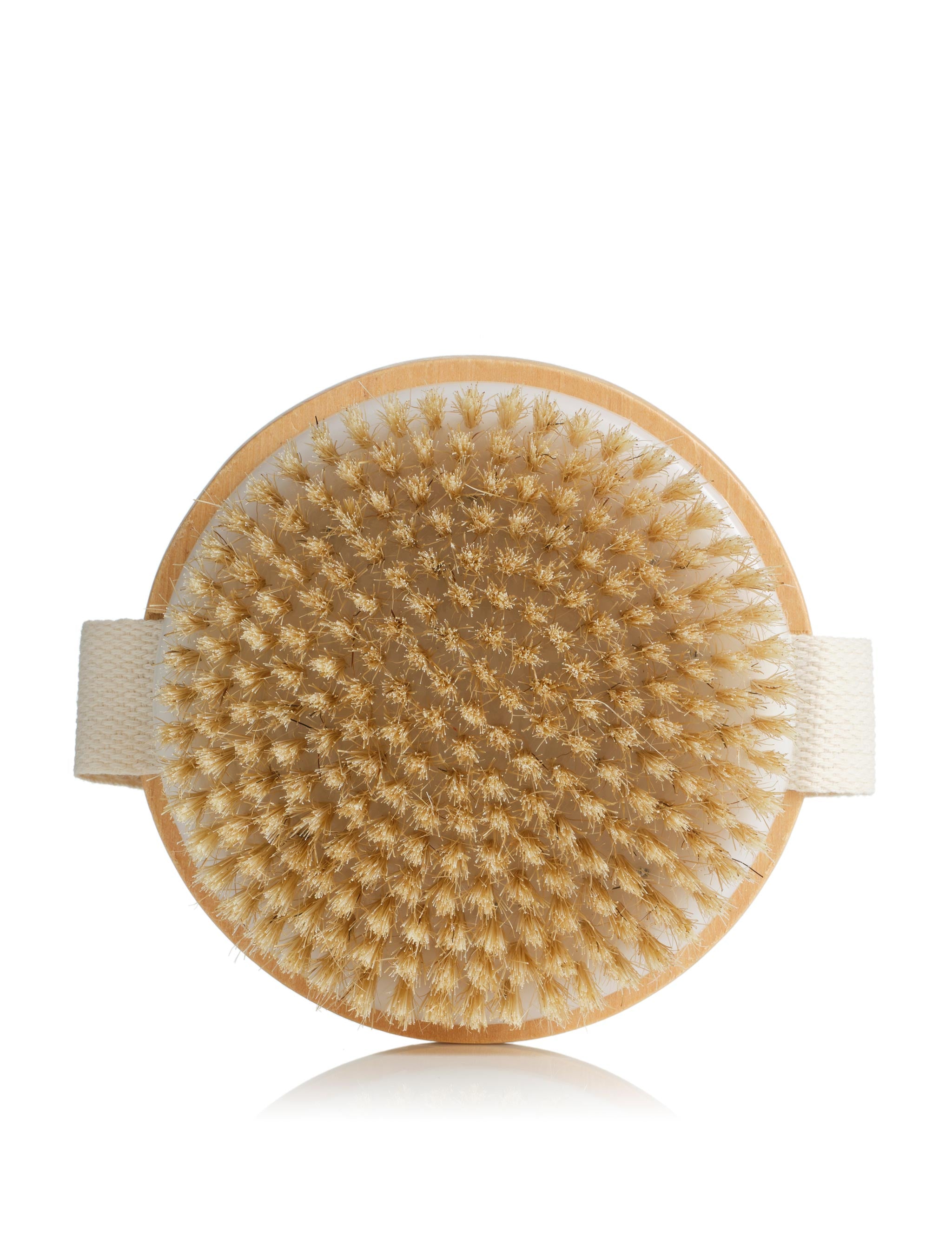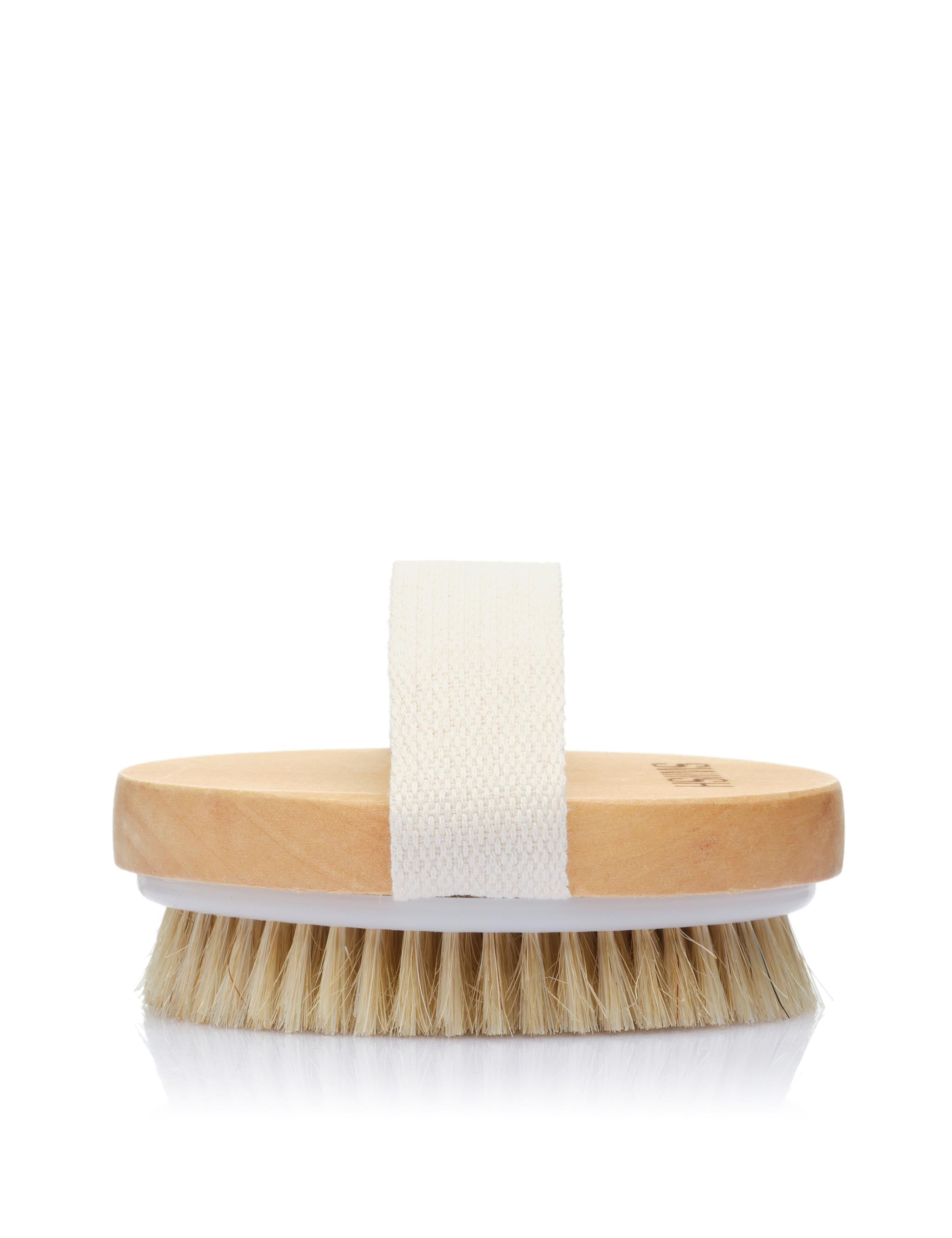 Skin Detox Dry Body Brush
Dry body brushing is the modern hack for luminous skin, based on traditional and effective practices. Designed to help remove dead skin cells, improve circulation, encourage lymphatic drainage and give your skin a refresh it will love.

Got questions? Check our FAQs below or email us at hello@swiish.com.au
Benefits
— Lymphatic drainage
— Supports circulation
— Removes dead skin cells
— Detoxifies & eliminates
Directions
1. Use the Skin Detox Body Brush on dry skin before your shower.
2. Using firm strokes, start at your feet and brush in an upwards direction towards the heart.
3. Continue working on each area of the body for around 30 seconds spending roughly 5 minutes in total body brushing.
4. Shower after dry body brushing to help remove dead skin cells.

CARE INSTRUCTIONS: We recommend cleaning your body brush regularly as it's important to remove bacteria & dead skin cells. Clean it once a week if you use it daily. Body brushes are designed to be replaced once or twice a year. To clean your brush, first gently brush the bristles against a clean dry towel to remove any debris. Then fill a shallow bowl or tray with a couple of centimetres of warm water plus 3-4 drops of tea tree essential oil and liquid soap. Mix together with your fingers. Place the brush (bristles facing down) in the water. Be careful to wet only the bristles, not the wooden part of the brush. Swish the brush in circular motions in the water for about a minute. Shake off excess water and air dry on top of a clean towel with bristles facing downwards so water can run off easily.

5 Stars

It's great but not as good as the first brush you sold

But still good I brought 2 of them
Reviews Loaded
Reviews Added