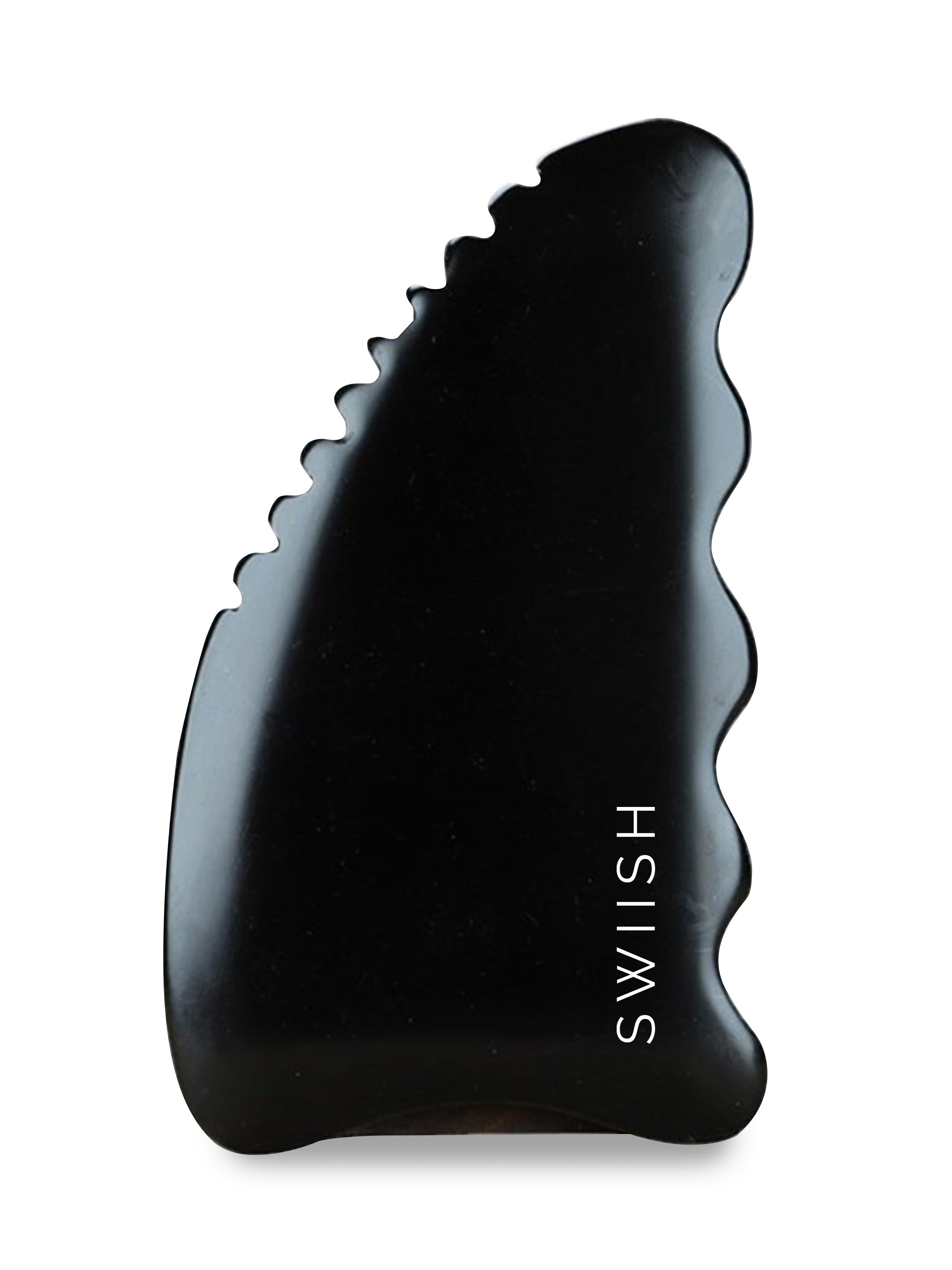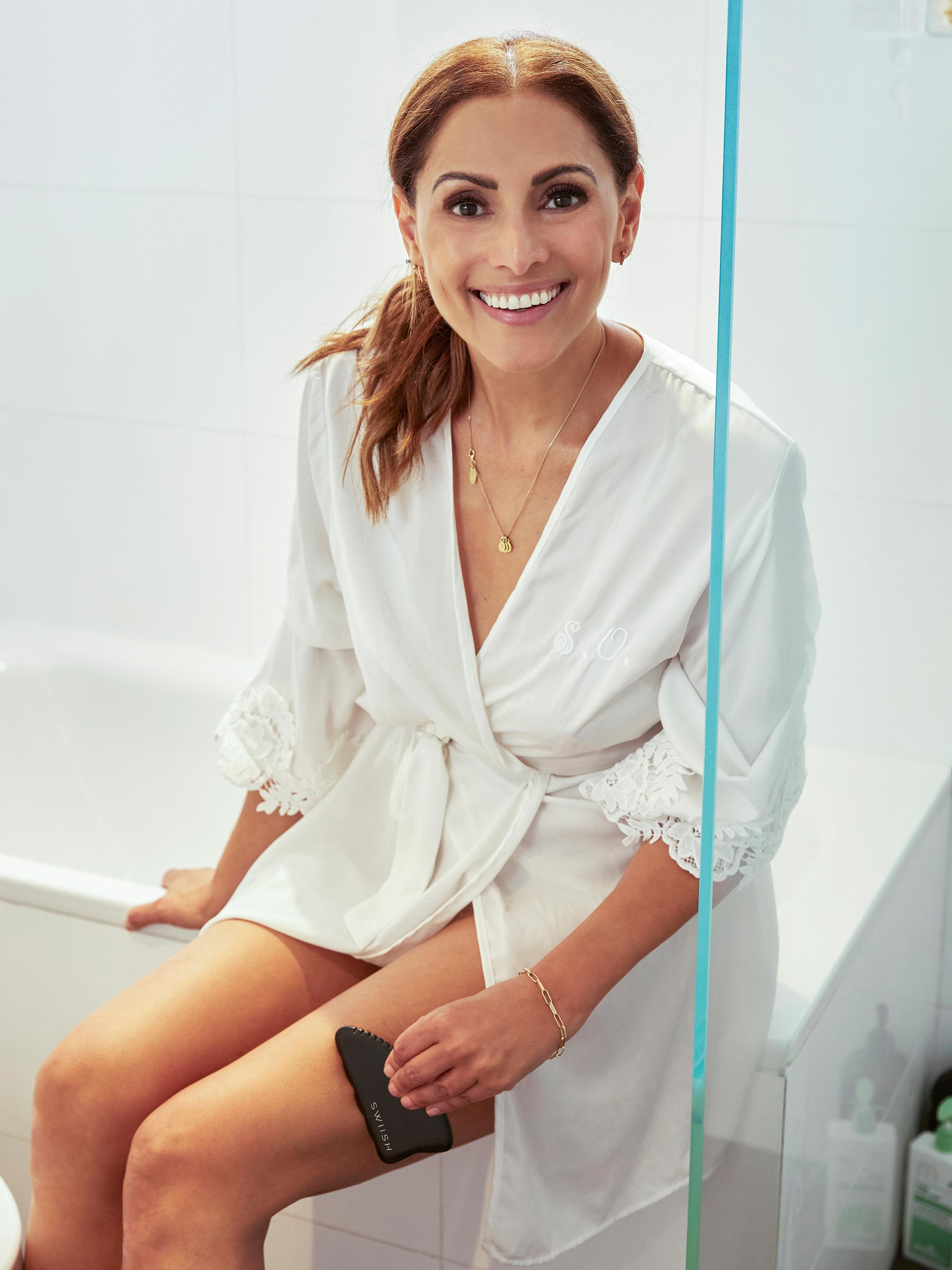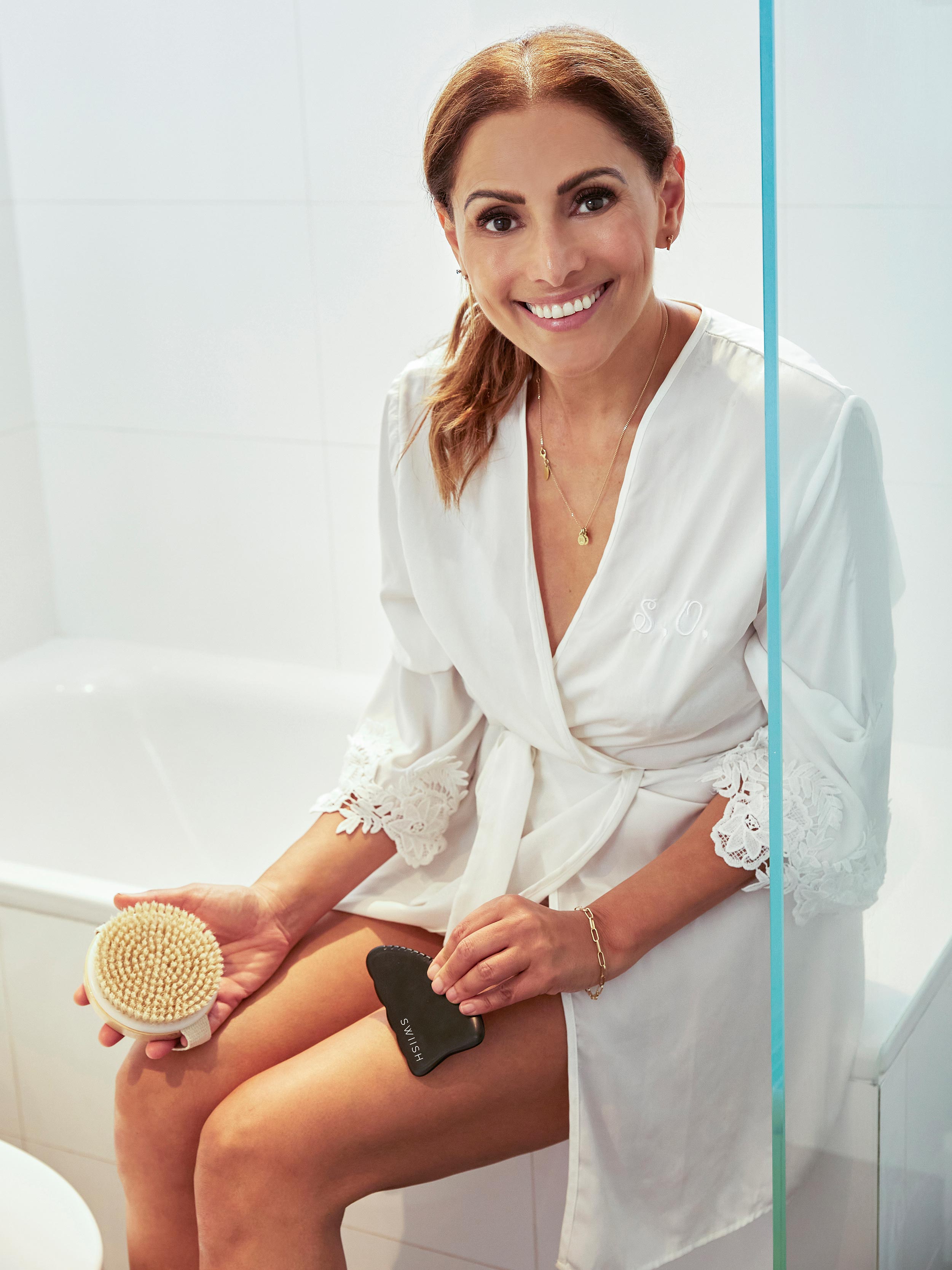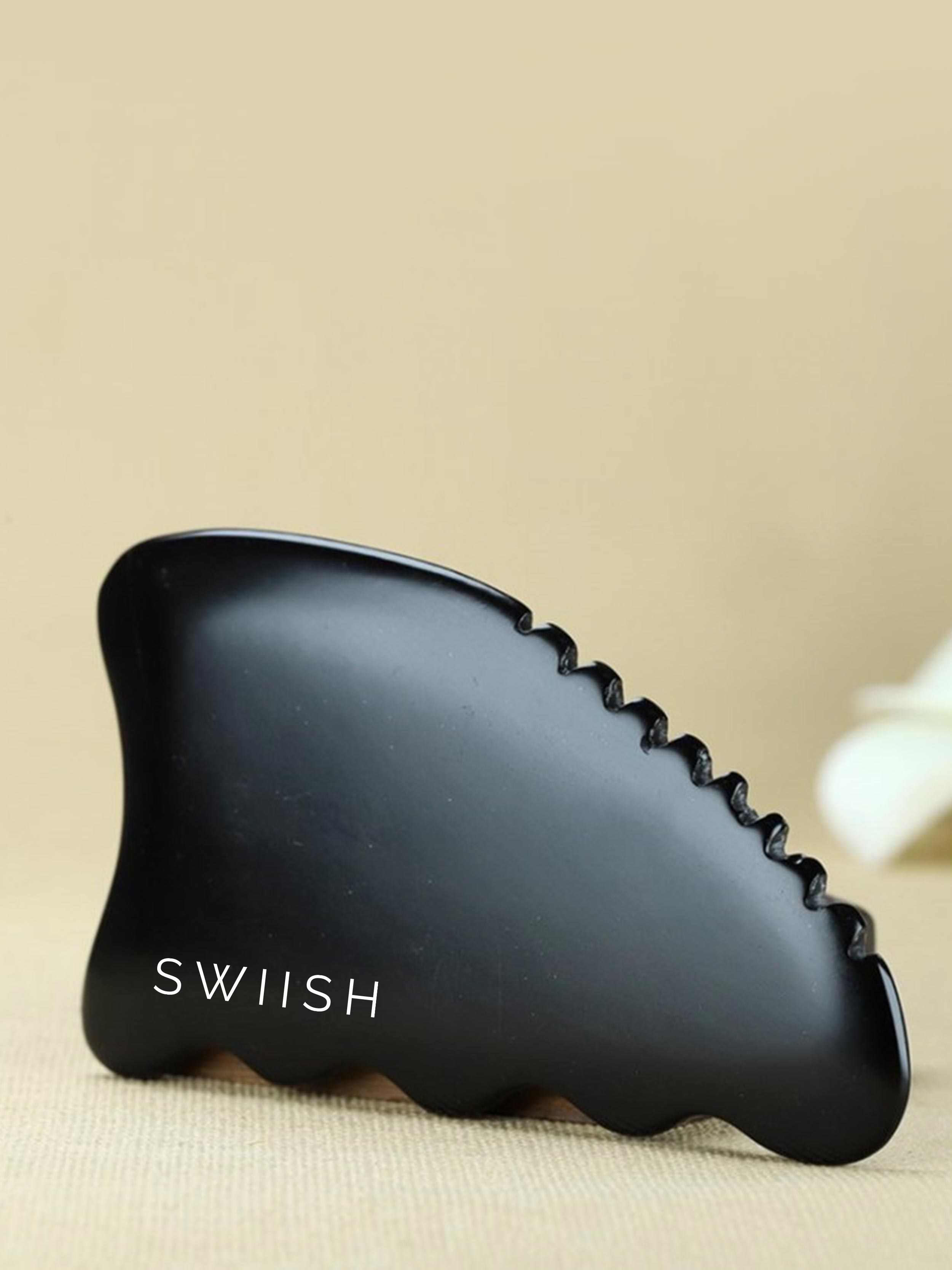 Detox + Contour Body Gua Sha (Clearance)
$7.95 AUD
Regular price
$49.95 AUD
off
** CLEARANCE STOCK **
Body Gua Sha has slight damage to its appearance — protective bubble wrap has imprinted onto it, removing some of its gloss and shine. The tool itself is not damaged and works perfectly. Only the appearance of the gua sha has been affected.

Release tension, massage and sculpt. Designed to help support lymphatic drainage and detox the body this Gua Sha helps contour while reducing knots within the fascia. Also been shown to help reduce cellulite, as cellulite isn't fatty tissue, but rather unhealthy fascia. Ease tension, support lymphatic drainage and help reduce cellulite with this everyday essential.

Got questions? Check our FAQs below or email us at hello@swiish.com.au
Benefits
— Ease muscle tension
— Support lymphatic drainage
— Improve circulation and muscle tone
— Help reduce cellulite
Directions
1. To clean skin, apply a body oil or cream of choice.
2. Using medium pressure, hold the Body Gua Sha against the skin and glide it gently upwards.
3. Start with the lower body first, then work your way up. Use 5–7 times per area. You can use the Body Gua Sha on your neck, back, shoulders, stomach and legs.
4. When finished, rinse your Body Gua Sha with warm, soapy water. Dry it and store at room temperature.
The Science
Anti–Inflammation, Pain Relief & Improved Mobility
A 2017 study showed that using a Gua Sha can provide long-lasting anti-inflammatory effects, pain relief and improved mobility. In regards to popular heat pack therapy for the relief of pain (particularly lower back pain), this study showed Gua Sha use to be equally as effective and potentially longer-lasting than hot pack therapy. Beyond this, the Gua Sha also helped improve flexibility.
(Yuen, J., Tsang, W., Tse, S., Loo, W., Chan, S. T., Wong, D., Chung, H., Tam, J., Choi, T., & Chiang, V. (2017). The effects of Gua sha on symptoms and inflammatory biomarkers associated with chronic low back pain: A randomized active-controlled crossover pilot study in elderly. Complementary therapies in medicine, 32, 25–32)