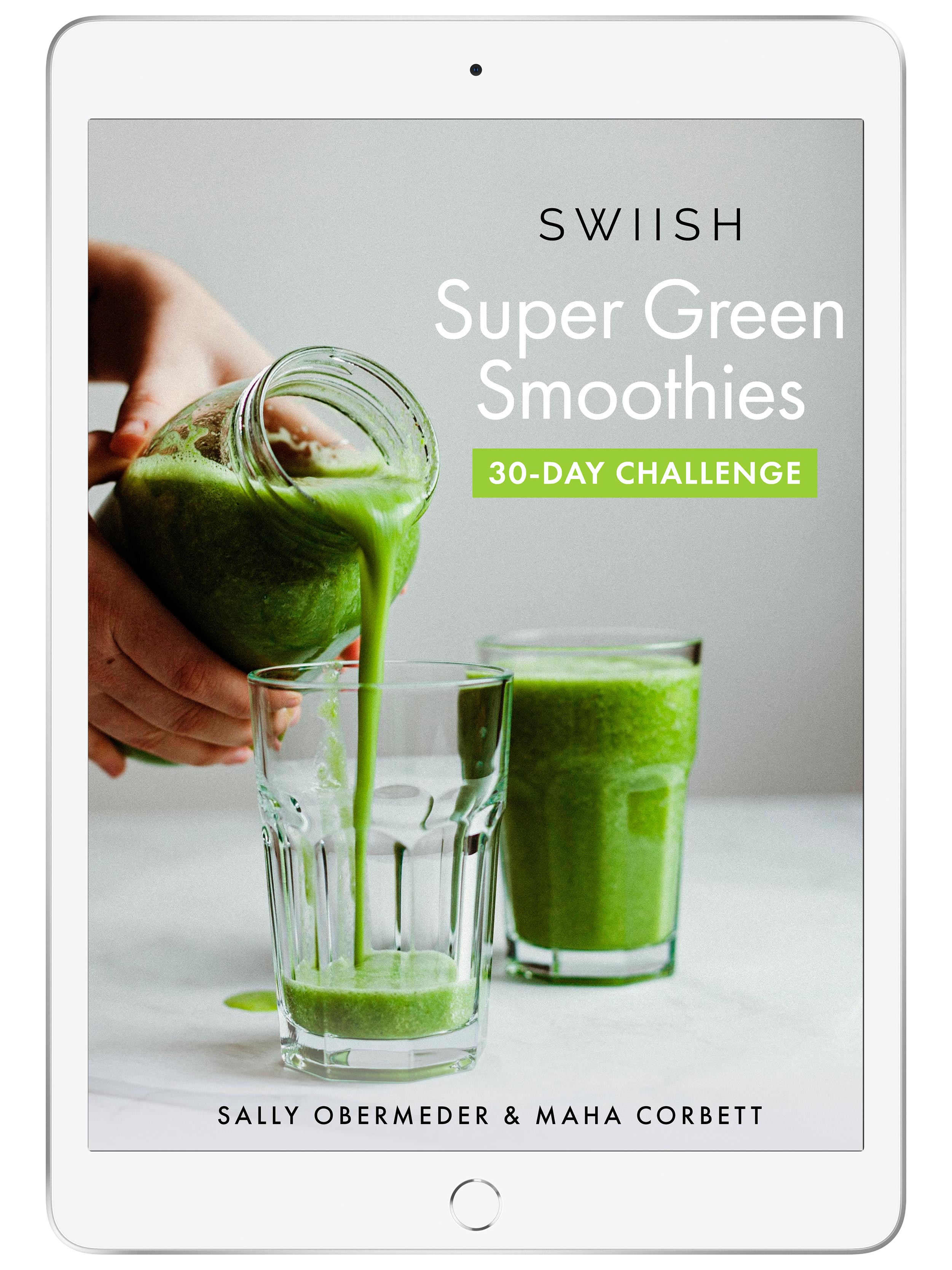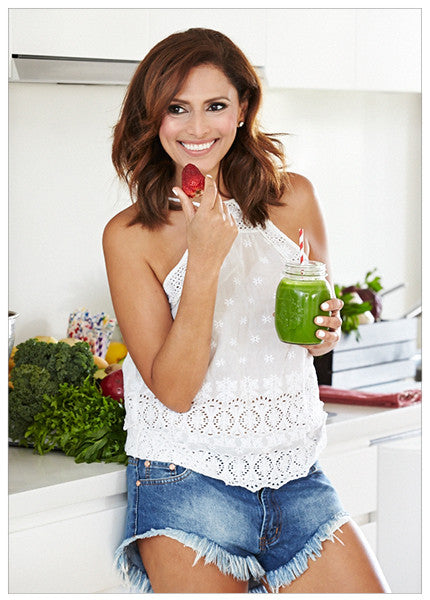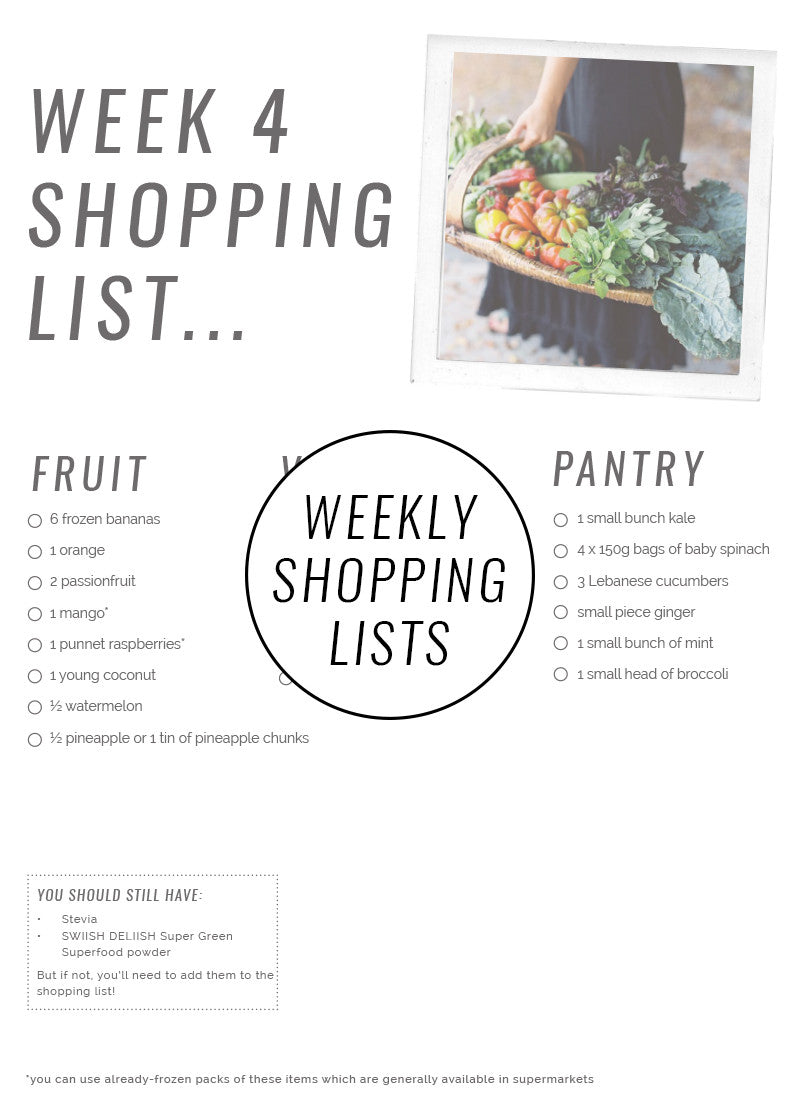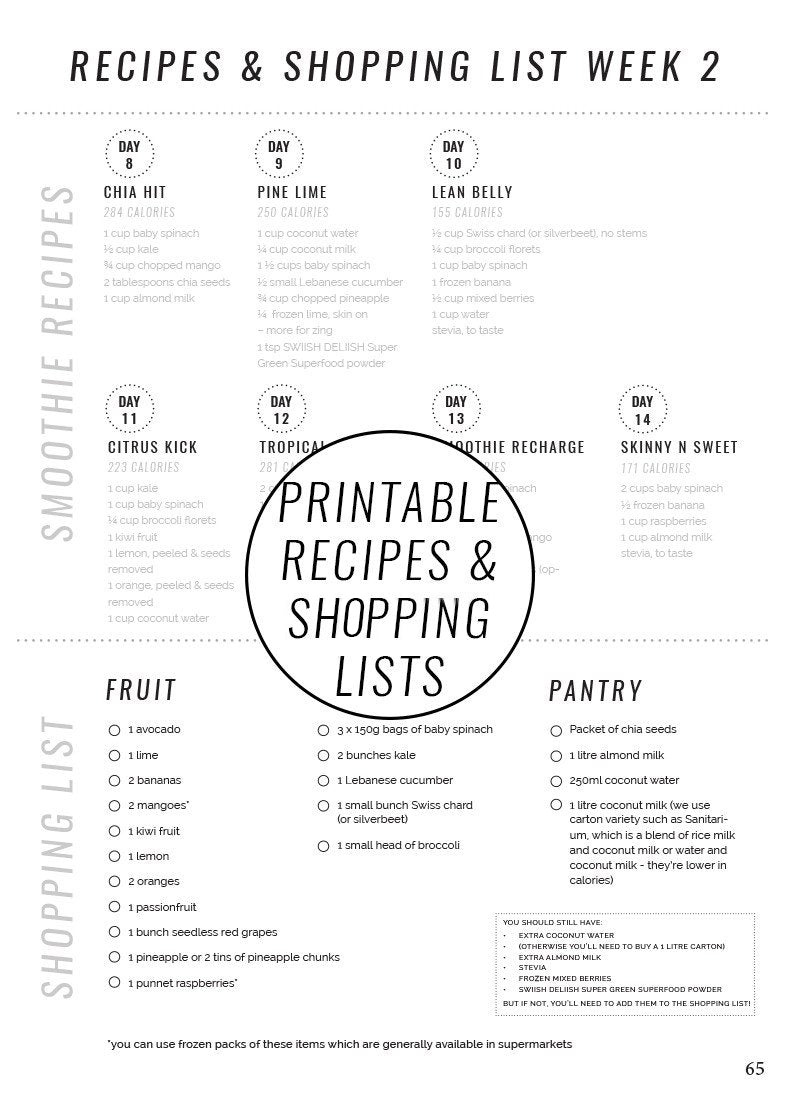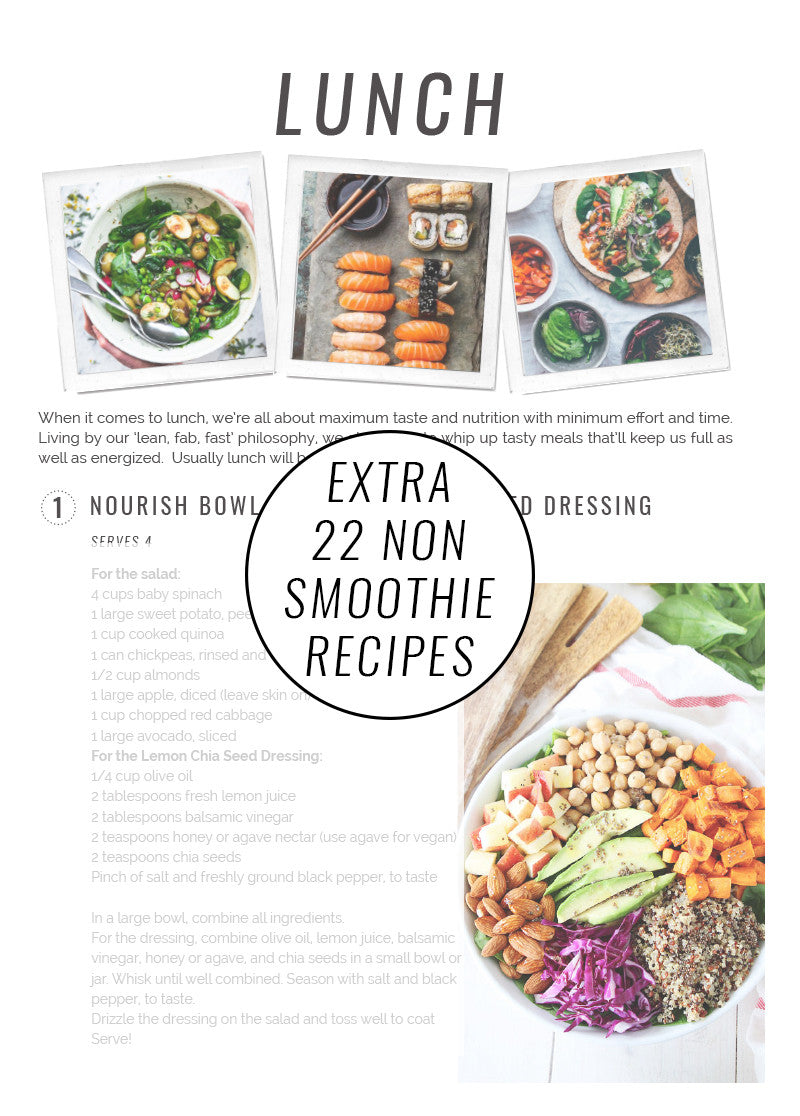 Super Green Smoothies 30-Day Challenge E-Program
LEAN. FAB. FAST. Want to kickstart your way to weight loss, increased energy and good health? Join our SUPER GREEN SMOOTHIES 30-DAY CHALLENGE E-PROGRAM! It's simple — we challenge you to join us in drinking at least one Super Green Smoothie each day.

* This is a downloadable e-book that will be emailed to you once you checkout. Keep an eye on your Inbox and check Spam/Junk folders.
Benefits
— 30 healthy recipes
— Smoothies packed with nutrients
— Delicious flavours
— Easy to follow program
— Weekly guides
— Tips, tricks & more
Maximise Your Wellness
Over 65 pages containing 30 delicious green smoothie recipes, created to provide you with a heap of nutritional gains. The benefits range from a massive uptick in energy, glowing skin, better sleep, weight loss and an all-round feeling of good health. The smoothies include plenty of leafy greens, vitamins and minerals; and the range of flavours is broad.
You'll get shopping lists to make life easier, so that you know exactly what to buy, and how much of it. This reduces waste (both of produce, and of cash!) and time. We also include plenty of extra (non-smoothie) recipes including lunches, dinners and snacks that are quick and easy to make (and taste awesome). You'll receive tips on smoothie preparation to make it quicker and easier than ever, info on sweetening up your smoothie, a look at Sally's and Maha's days on a plate, ways to alkalise your body for better health, and more. Share your favourite smoothie snaps with us on Instagram and Facebook and let us know how you're enjoying the challenge!
* Please check with your doctor or health care professional should you have any medical or dietary concerns.
5 Stars

I haven't received my order yet

5 Stars

Great and easy to follow and all recipes taste great
Reviews Loaded
Reviews Added