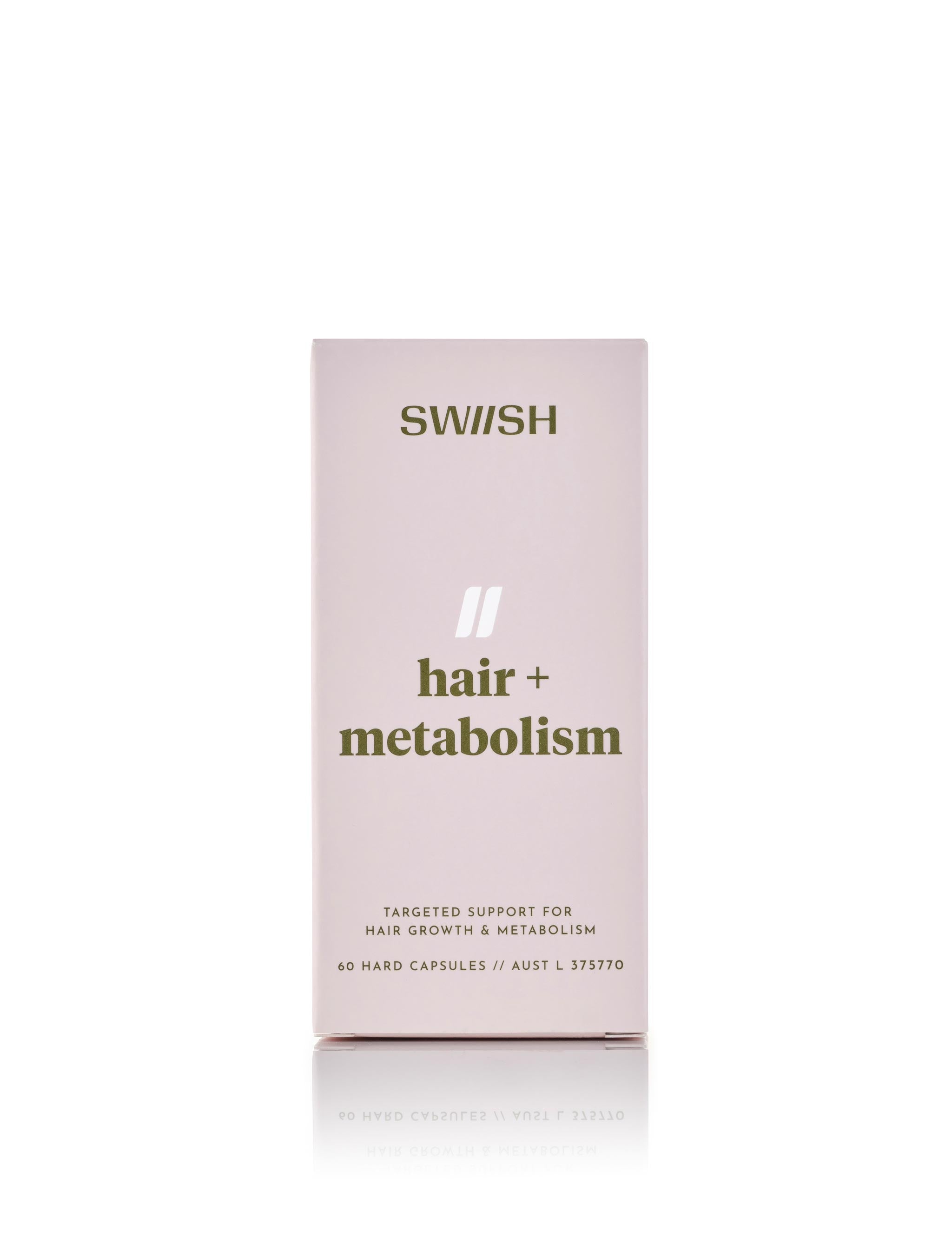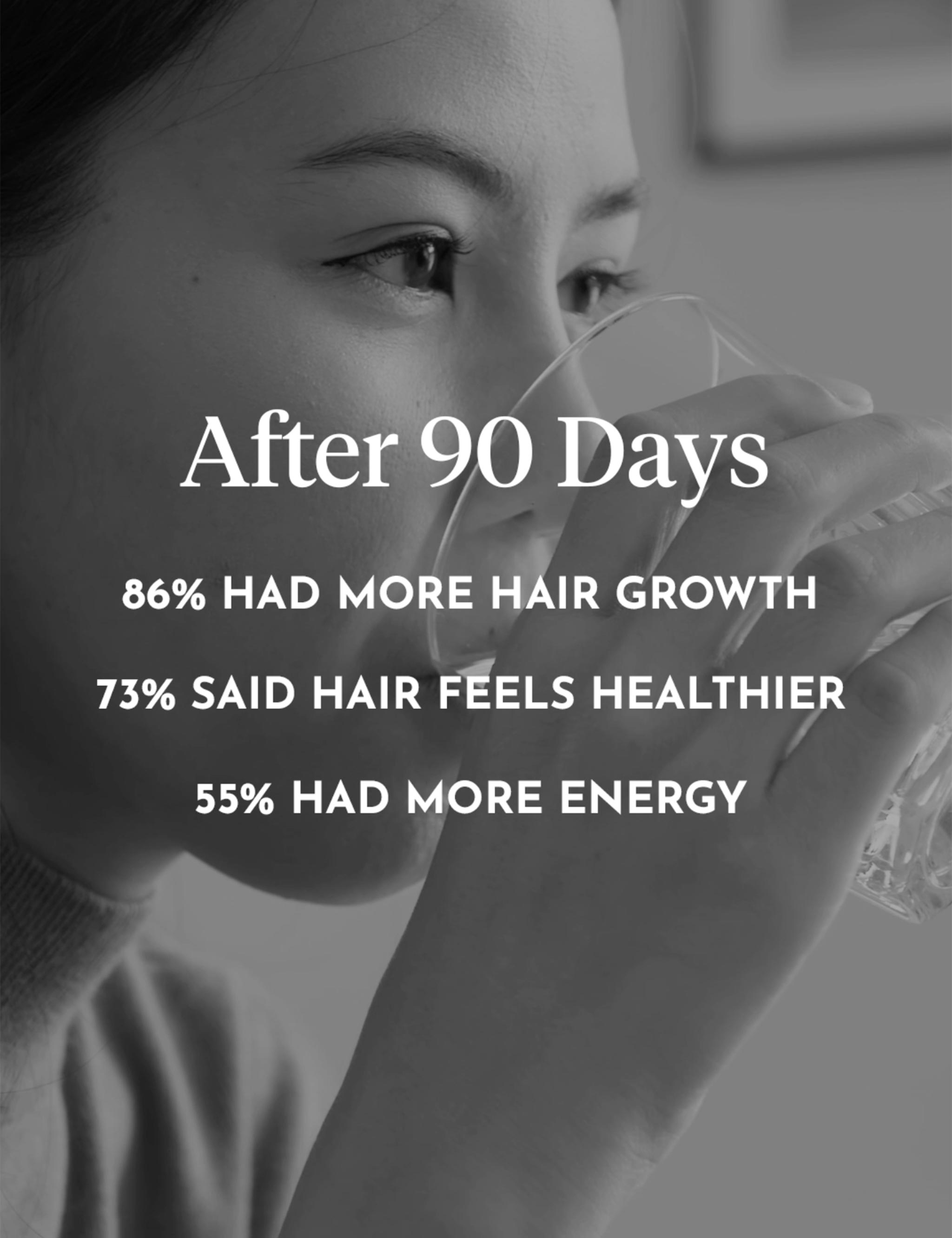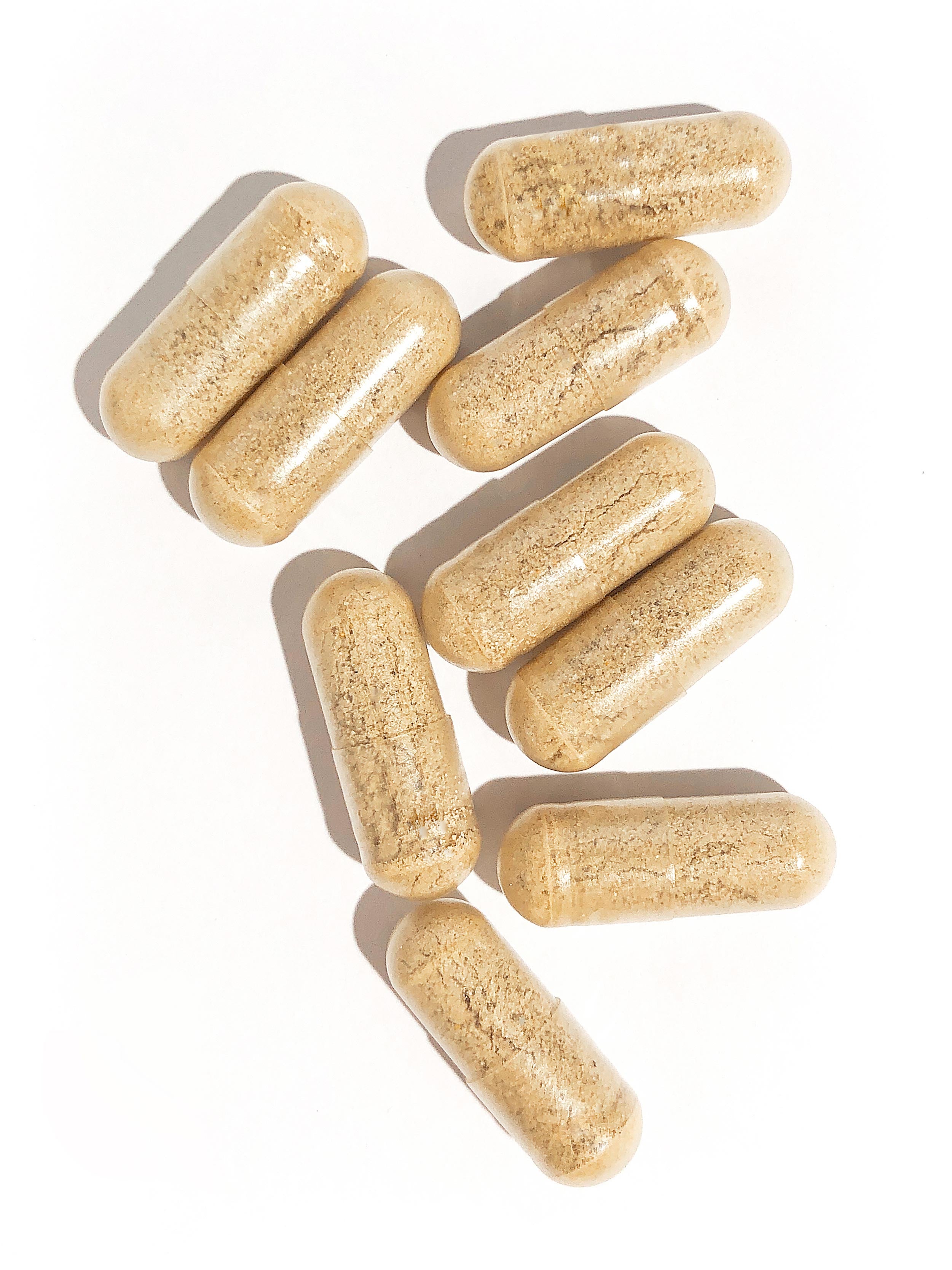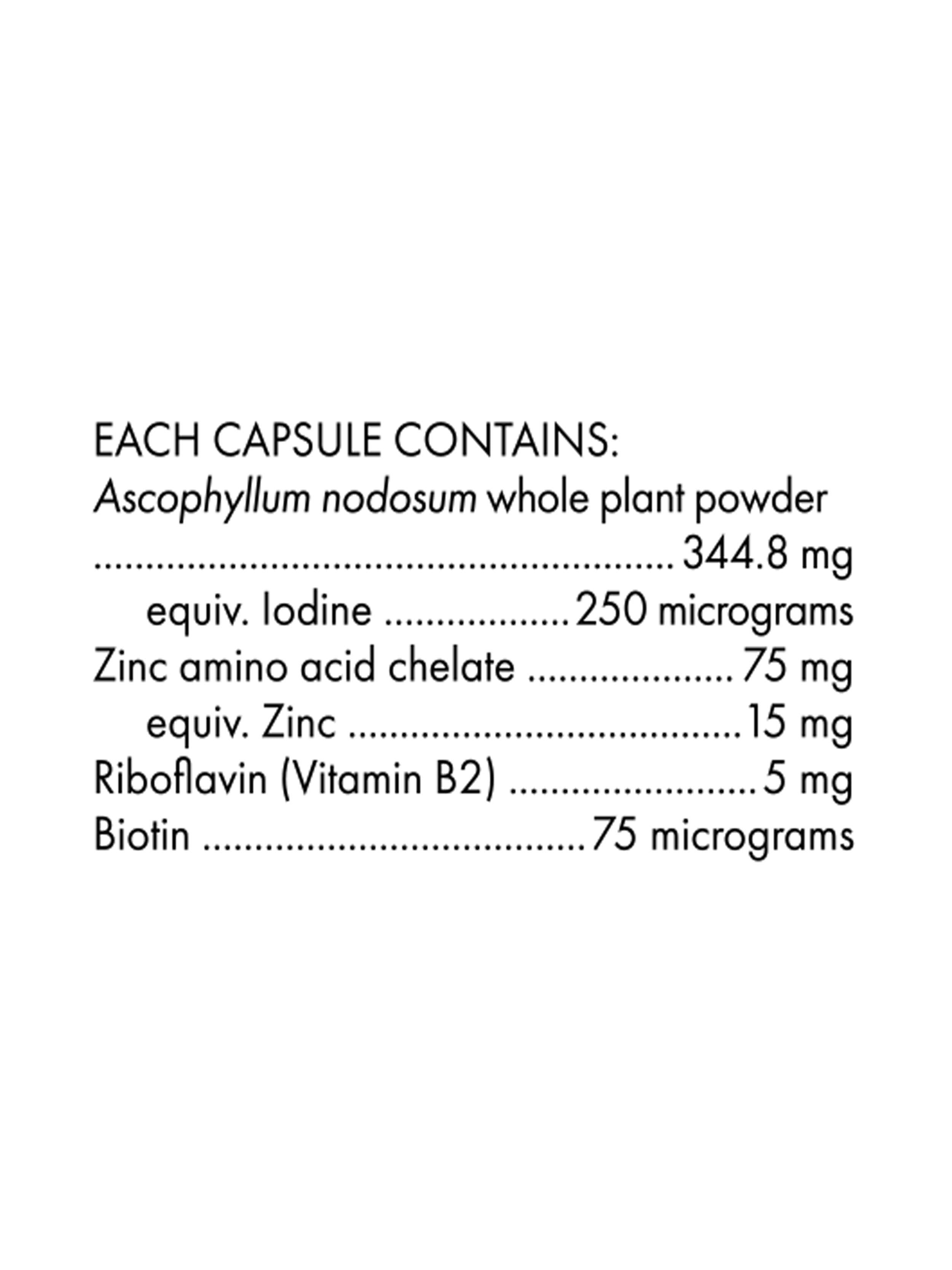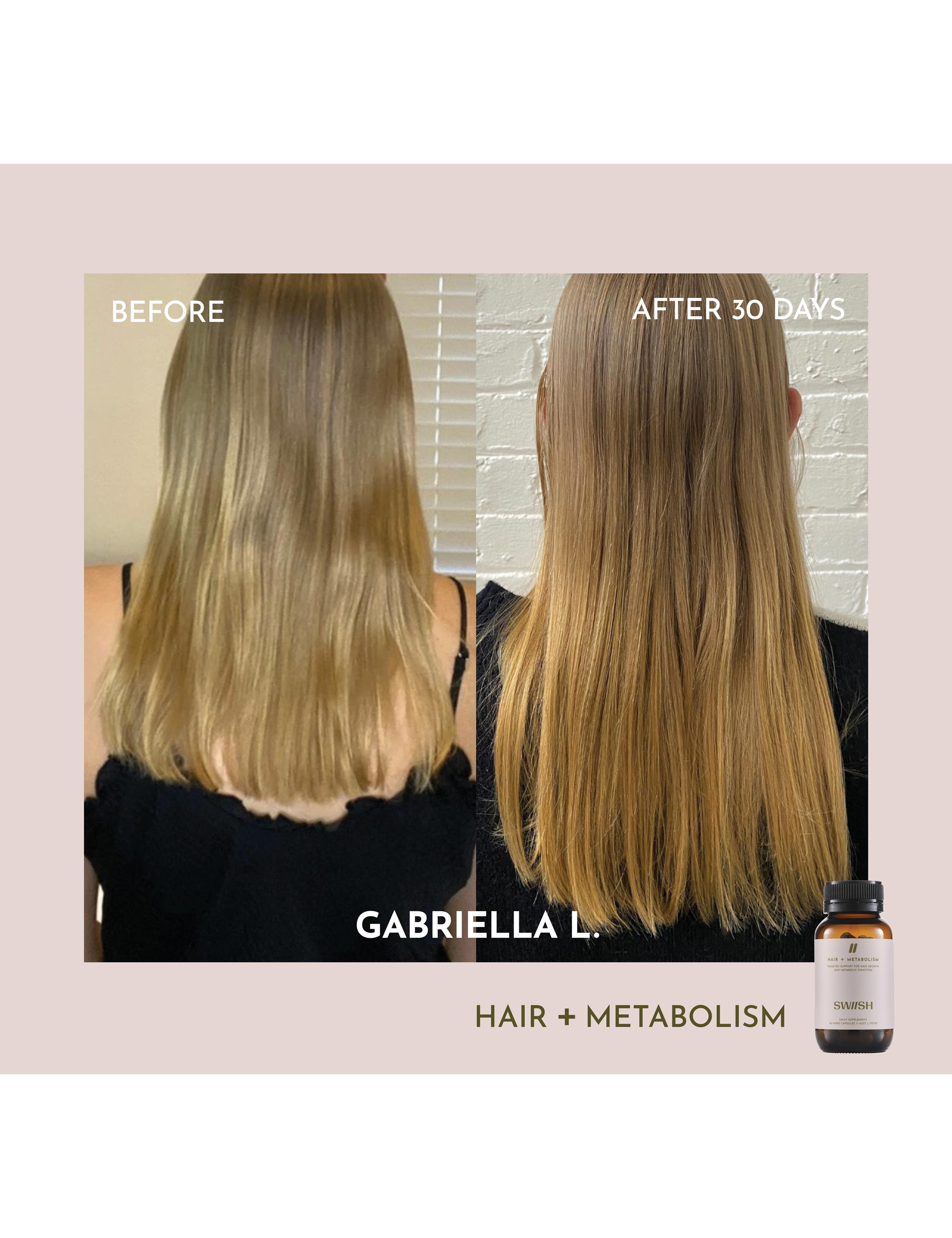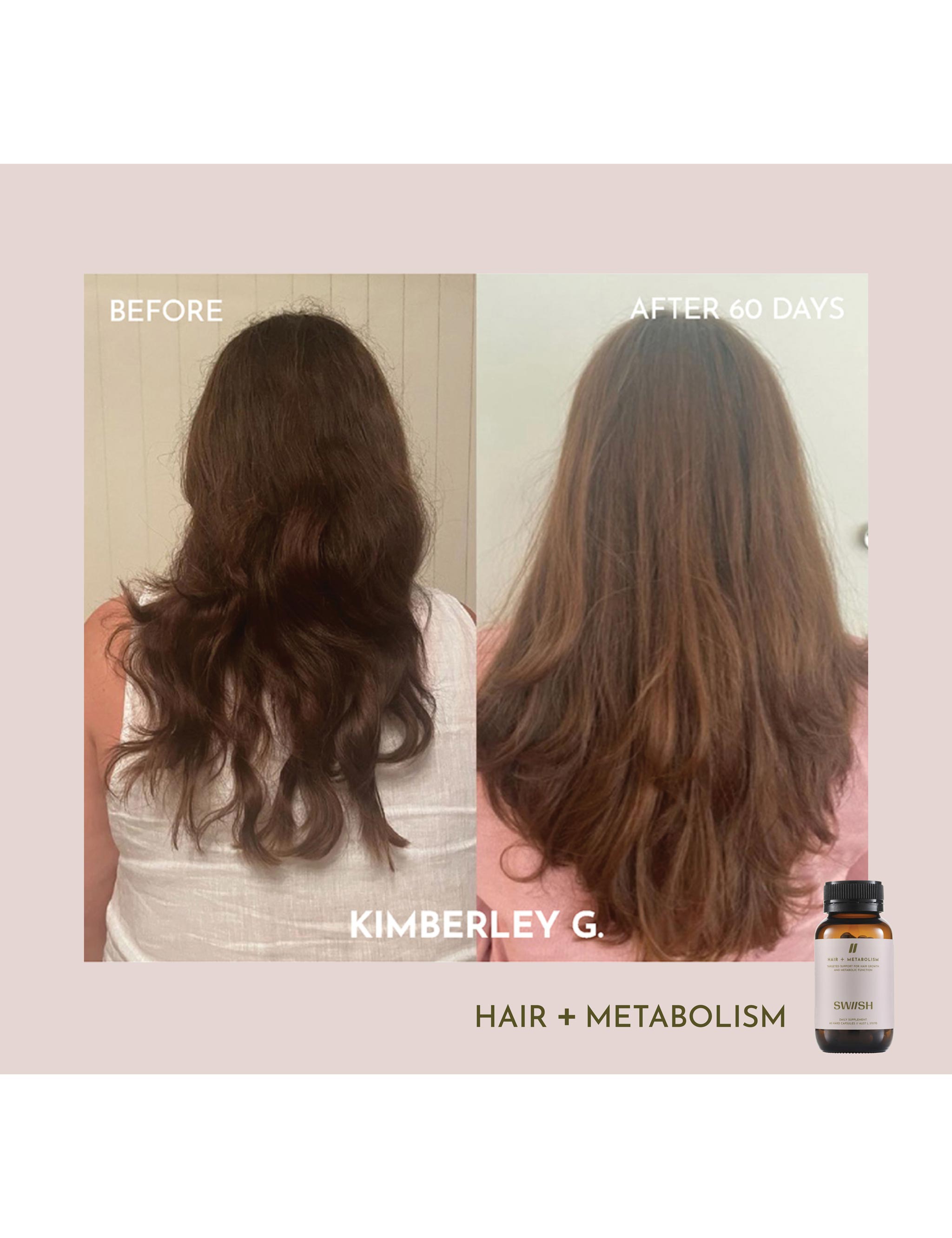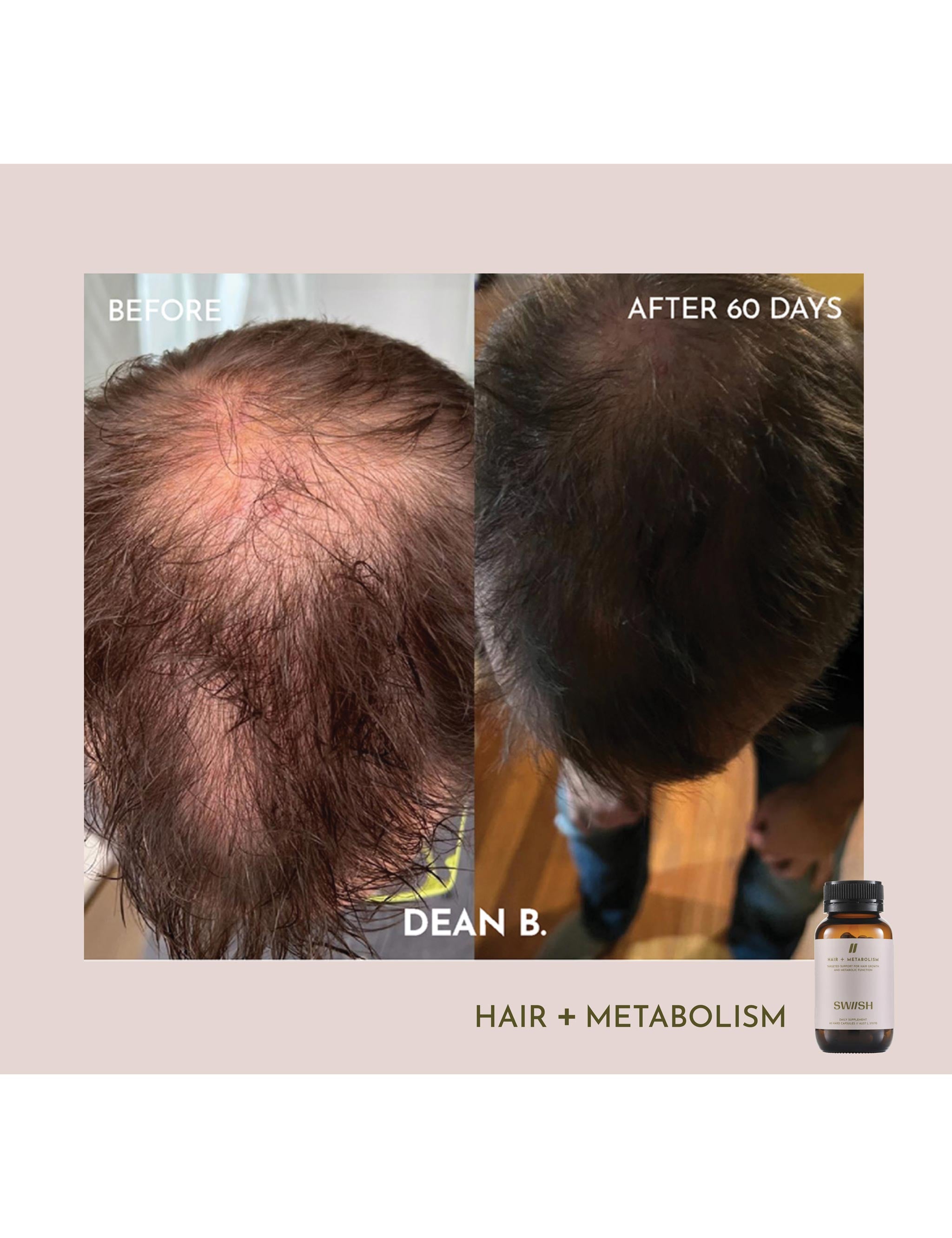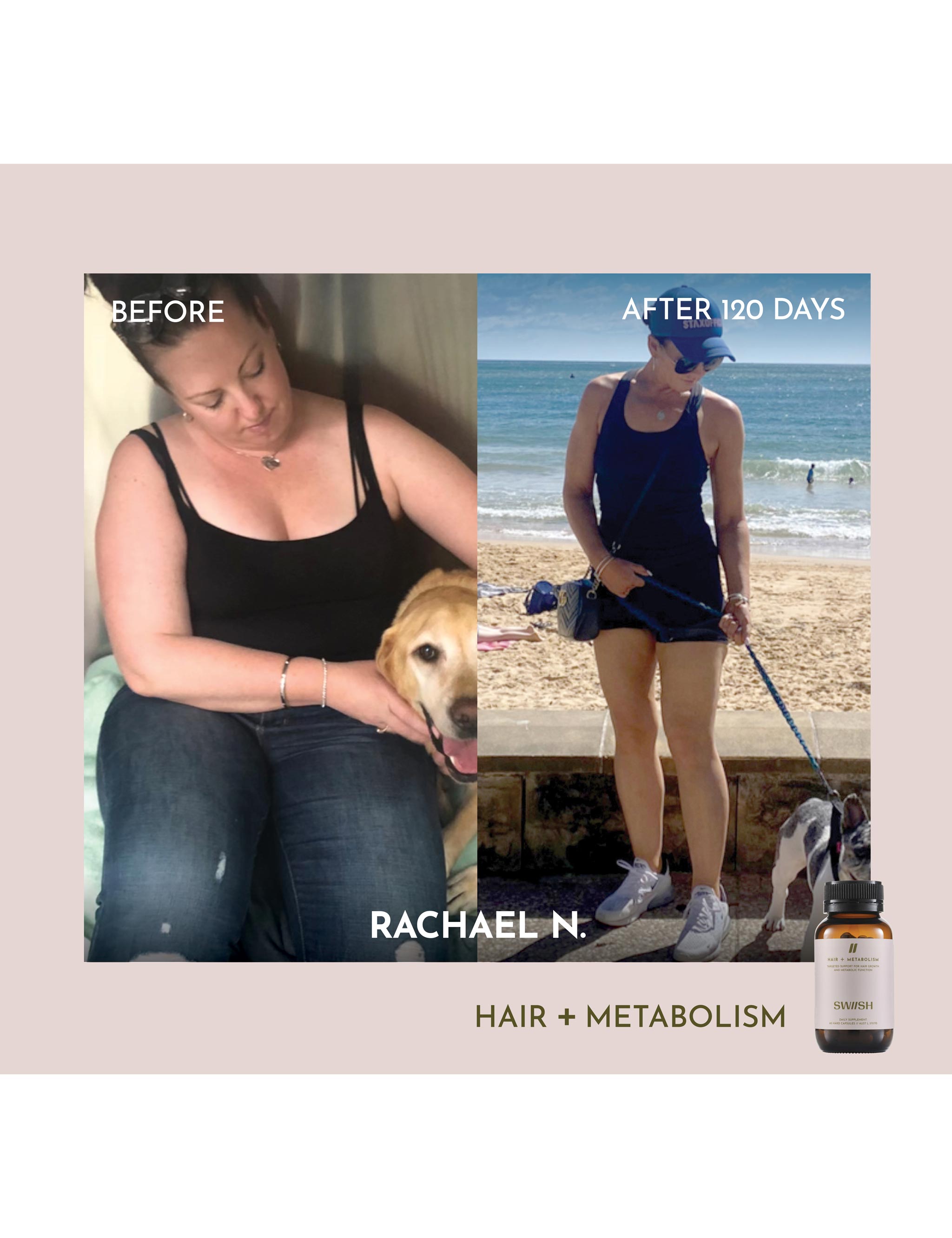 Scientifically formulated to support hair growth and health, and metabolism function. Containing naturally derived Iodine from the seaweed Ascophyllum nodosum, as well as a powerhouse combination of Zinc, Biotin (Vitamin B7) and Riboflavin (Vitamin B2) — a single capsule packs a punch.

SIZE: 60 capsules

Got questions? Check our FAQs below or email us at hello@swiish.com.au
Benefits
— Hair growth
— Hair health
— Supports metabolism
— Supports energy levels
— Energy production
— Supports nail health, strength & thickness
— Healthy thyroid gland support
— Skin support

Find out more here.
Directions
Adults – take 1 capsule once daily, with water, or as directed by your healthcare professional.

Always read the label and warnings. Do not use if breastfeeding, or pregnant, or likely to become pregnant. Do not use if tamper-evident seal is missing, torn or broken. Follow the directions for use. In the case of thyroid conditions, consult with your health professional prior to use. Store below 25°C in a cool, dry place. We advise people with a fish and/or crustacean (shellfish) allergy to consider that the seaweed utilised in this product may have come into contact with fish and/or crustaceans in the sea. This product may only be of assistance if dietary intake is inadequate.
Ingredients
Ascophyllum nodosum whole plant powder 344.8 mg (contains iodine 250 micrograms), Zinc amino acid chelate 75 mg (equiv. zinc 15 mg), Riboflavin (Vitamin B2) 5 mg, Biotin 75 micrograms.
♻︎ All SWIISH packaging can be recycled in your normal household recycling.
FAQs
What we leave out:
Free from gluten, dairy, lactose, soy and nuts. No artificial flavours, colours or sweeteners. All natural. No added sugar.
How long will it take for my hair health to improve?
Within the initial 30 days, SWIISH Hair & Metabolism™ will start to lay the foundations of its work as your body begins absorbing and utilising the supplement. Results may vary from person to person, but from 30-60 days is when customers will typically start to see results with hair growth and health. Then, by 90 days most customers experience noticeable results and sustained differences in their hair health, as well as additional benefits including nail health.
Will SWIISH Hair & Metabolism™ work for my hair type?
This product uses a powerful formulation that may assist all hair types, regardless of gender.
Who should use SWIISH Hair & Metabolism™?
If you experience any of the following concerns, SWIISH Hair & Metabolism™ could be for you:
— Thinning hair
— Postpartum hair loss
— Brittle hair prone to snapping
— Damaged hair caused by chemicals or hair equipment
— Sluggish metabolism
What if I forget to take SWIISH Hair & Metabolism™ one day, do I double the dose the next day?
No. If you miss a day, we do not recommend you double the dose the following day, due to the total daily intake of Iodine being limited.
What makes this product unique?
The seaweed used (Ascophyllum nodosum) is incredibly high quality and works to protect its key polyphenols during digestion, allowing for better absorption in the small intestine where these polyphenols are required for supporting blood sugar (and subsequent energy) management. This product has also been extensively researched to ensure that the specific concentrated quantities of each vitamin and mineral used is at the required level for maximum support.
How do I know if my metabolism isn't functioning at its peak?
Metabolic rate varies from person to person and can reduce depending on age, underlying medical conditions, extreme dieting, hormones, etc. It is important to consult with your healthcare practitioner to assess your individual metabolic function, however, some signs that your metabolism may be functioning slower than normal are:

— Fatigue & lethargy
— Weight changes
— Hair loss
— Mood changes
— Dry or troubled skin
— Brittle or weak nails
— Cognitive difficulty
— Sugar cravings
How long will it take for my metabolism to improve?
Results will vary from person to person as every individual is different, however, metabolism may improve after 30-60 days with consistent daily supplementation.
Can anyone take this product?
Yes, this is not gender specific.
Can I have it while pregnant or breastfeeding?
We don't recommend SWIISH Hair & Metabolism during pregnancy or breastfeeding.
Can I take it with other medications?
SWIISH Hair & Metabolism™ is all-natural and contains nothing artificial, however, we are unable to provide exact advice on whether it is safe to consume whilst taking other specific medications. As everyone's situation is different, we recommend that you check with your healthcare professional to see if this supplement would be beneficial for you. Please refer to the nutritional information & ingredients list.
Can I take this product to help with my thyroid condition?
SWIISH Hair & Metabolism™ supports healthy thyroid gland function and healthy thyroid hormones. But where a thyroid condition exists, we suggest seeking medical advice.
The Science
Hair Health
Zinc has been studied for its ability to contribute to the maintenance of normal and healthy hair. Similarly, biotin (Vitamin B7) also assists in hair maintenance, growth and strength through its contribution to hair follicle formation. Beyond this, biotin assists with the regrowth of lost hair. Riboflavin (Vitamin B2) supports hair health as its flavoproteins (the building blocks of riboflavin) are essential for the growth of healthy hair. As a whole, riboflavin is necessary for the normal development and repair of numerous body tissues, hair included.
(EFSA Journal European Food Safety Agency. EFSA Journal Zinc related health claims. 2010;8(10): 1819)
(European Food Safety Agency. EFSA Journal. Biotin health-related claims. 2009; 7(9):1209)
(Braun L and Cohen M. Herbs and Natural Supplements An Evidence-Based Guide, 4th ed. Elsevier Mosby. 2015. pp. 1062-1070)

Metabolism
Metabolism refers to the process in which your body converts what you consume into energy. Metabolic rate is the speed at which it does this, measured by the amount of energy per unit of time that a person is able to process to keep their body functioning. Metabolism is often thought of as being interchangeable with the word digestion, but it is actually far more complex and widespread than that. Metabolism exists in every cell in the body, as each unique cell requires energy to do its job. Maintaining a good metabolic rate means each cell in the body is able to yield enough energy to carry out its role in the body – whether it's a cell in skeletal muscle, the lungs, skin, gastrointestinal tract, etc. There are a number of factors that can slow your metabolic rate, they vary from stress and fad dieting to age, muscle mass, hormonal factors and more. Metabolic rate will also vary from person to person. When metabolism is slower, and/or you consume more calories than your body is able to convert to energy and use, the body is designed to store this excess energy in adipose tissue (fat cells). There are a number of nutritional minerals and vitamins that can support metabolism. Biotin is one of them, as it helps convert fats and carbohydrates (macronutrients from food) into energy. Beyond this, biotin is involved in energy–yielding metabolism and subsequent energy production.
(European Food Safety Agency. EFSA Journal. Biotin health-related claims. 2009; 7(9):1209)

Riboflavin is predominantly found as an integral component of coenzymes, flavin adenine dinucleotide (FAD) and flavin mononucleotide (FMN). FAD is an important component of the respiratory chain, closely involved in energy generation. It assists with releasing energy from food and moreover helps convert carbohydrates into adenosine triphosphate (ATP) — the carrier of energy within cells. As a B Vitamin, riboflavin is also involved in other metabolic energy–producing processes, including the citric acid cycle, as well as contributing to iron transportation and metabolism within the body.
(GlobinMed Monographs. Global Information Hub on Integrated Medicine. 2015)
(Gregory, P J, et al; Natural Medicines, Therapeutic Research Center, 2015)

Iodine is a trace element that supports thyroid function and energy production. The main function of iodine is to synthesise thyroid hormones triiodothyronine (T3) and thyroxine (T4). Thyroid hormones are involved in stimulating basal metabolic rate, as well as the production of body heat. Beyond this, thyroid hormones are also involved in cellular oxygen consumption/use used to produce ATP (which in turn supports metabolic rate).
(Braun L and Cohen M Herbs and Natural Supplements An Evidence-Based Guide, Vol 2. 4th ed. Elsevier. 2015. pp. 575-83)
(GlobinMed Monographs. Global Information Hub on Integrated Medicine. 2011)
Reviewing

Hair + Metabolism

Great product

I really like the benefit of taking one of these capsules daily. My hair has been looking and feeling much better, and helping with my metabolism.

Reviewing

Hair + Metabolism

Hair metabolism

I have bought this product three times. My hair feels healthier and fuller as i have very fine curly hair.

Reviewing

Metabolism Support Power Duo — Choc Twist

Choc twist

I loved this product. It takes nice and refreshing. I added in a banana to my drink which was just yum!!

Reviewing

Hair + Metabolism

Hair and Metabolism

I am on my second bottle and definitely seeing new baby hairs appearing at the hairline. My nails are getting stronger. I also am taking for the iodine in the product as I have had thyroid issues.

Reviewing

Hair + Metabolism

This product is truly amazing

I have nearly finished my second bottle of Hair and Metabolism and wow this product really works. I have always had thin hair and have tape extensions to thicken my hair up especially around the sides. I went to my hairdresser today and they could not believe how much my hair had grown and thickened up around the sides to the point they didn't need to use as many extensions. I truly love everything that Swiish do and all their products. Have followed Sal and Maha for a long time now and the passion and dedication they put into these products is like no other and how lucky we as customers get to feel healthier and have products that help us to stay healthy and feel great xx
Reviews Loaded
Reviews Added